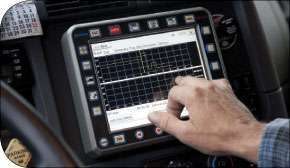 Love them or hate them, electronic onboard recorders are no longer a rarity in trucking. You can view a recent webinar that explains EOBRs' regulatory status and how they are changing drivers' work habits.
The presenter is Tom Bray, senior editor for transportation management at J.J. Keller & Associates, the leading publisher of compliance materials for businesses. Bray, who has 22 years of trucking industry experience, is a former trucker who later worked in training and safety. He now specializes in motor carrier safety and operations management.
To view this and other archived webinars, visit TruckerWebinars.com.
The webinar was sponsored by Freightliner Trucks and produced by Overdrive and Truckers News.