PM Points
Be proactive on these key maintenance items so that off-road rigors don't contribute to power-unit downtime.
Tire failure
Improper inflation pressure may be your tires' biggest enemy. Pressure that is frequently too high or too low for the loads you're hauling will end up reducing tire longevity and hurting the casing for retreading. Using a calibrated pressure gauge is the only way to get accurate readings, says Tim Miller, marketing communication manager at Goodyear Commercial Tires.
A truck out of alignment will produce uneven tire tread wear. A visual inspection might give you an idea that tread depth is uneven. You might also run your hands across the tread to feel for unevenness.
How to prevent
• Daily pressure readings are ideal. Measure when your load weight changes.
• Check grooves for rocks and other objects that could work their way into the casing, a big consideration for off-road-exclusive operations.
• Inspect sidewalls and shoulders for the abrasions and punctures common in severe service.
Clogged radiator fins
Particularly in dusty off-road work, your truck's radiator has a tendency to collect dirt and debris on the fins, says Jim Hess, president of Midway Truck Service. As this builds up, cooling efficiency diminishes. This is especially true in summer, when insects, pollen and other airborne materials increase.
How to prevent
When you wash your truck, spray water from a hose forward from the engine side out through the radiator, air-to-air cooler and the condenser to dislodge the debris. If this is done often enough, it will minimize the need to disassemble the units from the front of the radiator to clean them individually. Disassembly doesn't necessarily require disconnecting the condenser from the A/C system, but it is a two-hour job that can be eliminated.
Dead batteries
Running lights with the engine off outside the truck on jobsites can weaken batteries. Do it often enough and eventually you'll be stuck with dead batteries.
Check your dashboard volt meter to see if you're adequately charging the batteries, says John Dolce of the Wendel Duchscherer consulting firm. The charge should range between 12 and 14.5 volts.
In addition, you'll want to check the ammeter to measure the flow of current from the batteries. The reading is usually 150 to 200 amps.
How to prevent
• Verify that electricity is flowing out of your batteries.
• Check battery terminals and other connections for corrosion. Carry electrical contact cleaner and dielectric grease for connection cleaning.
• Make sure batteries are securely mounted in their trays. Off-road and other vibrations can loosen batteries.
Water in fuel tanks
When water is in the fuel tank, it can be drawn into the fuel system, which can reduce performance and damage the fuel system. Another problem with failing to drain water from fuel tanks is the risk of cultivating biological growth, says Bill McClusky, maintenance consultant with ATBS.
The problem, which has grown with the switch to ultra-low sulfur fuel, often leads to a "pretty big expense, and it can cause headaches, because it can be hard to clean out," he says.
You can detect the presence of a biological growth when you change fuel filters and see a black deposit. You can also shine a flashlight in the fuel tank and see the growth, McClusky says.
If you detect a growth, a biocide product will kill it, leaving the dead material floating in the tank. Some biocides help the removal process by breaking up the material.
How to prevent
When your truck's in for service, have water drained from the fuel tanks. You can do it yourself by unscrewing the drain plug at the bottom of the tank. Water, which is heavier than fuel, drains first. Replace the plug it when the drainage turns from clear to amber-colored.
Brake failure
Heavy brake use around jobsites can wear out your brakes. To prevent any failures, during preventive maintenance, crawl under the truck and inspect the linings. "Any uneven wear on the brake shoe lining indicates you have a brake drum issue that should be checked," says Dolce.
Under normal brake operation, trailer brakes apply a fraction of a second before the tractor drive brakes, which are then followed by the steer brakes. If that brake sequence is out of adjustment, drive brakes or steer brakes will wear faster than normal, Dolce says.
How to prevent
• During inspections, check your brake system for leaks. Fix leaks before hitting the road.
• Make sure low-air alarms and the compressor work properly.
• Use brake backing plates on the axles to minimize the amount of abrasive material that can get to the lining and drums and accelerate wear. The plates make it more difficult to inspect the lining, drums and seals, but the long-term benefits are significant, Hess says.
Fuel filter replacement
If your truck starts to run poorly, loses power and eventually shuts down, the fuel filter may be too restricted. Injector problems also might be traced to a clogged fuel filter, says Jeff Sass, Paccar Parts general marketing manager.
Dolce points out that fuel filters don't have a bypass built into the fuel system like oil filters in the oil lubrication system.
"Plugged fuel filters will restrict the fuel flow, plus allow water or particles into the fuel system, causing premature deterioration and failure," Dolce says.
A road call to replace a fuel filter could cost $200, and up to $2,000 if a tow and injector replacement are required, Sass says.
How to prevent
• Include checking fuel filter as part of your regular trip inspections.
• Carry a spare with you to make a change. If you replace the filter, prime the system to restart the truck.
Equipment and News
Rugged refuse tire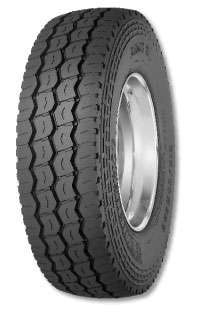 Michelin introduced a new tire and a retread for refuse applications. The company says the XZUS2 tire delivers up to a 20 percent increase in miles-to-removal over its predecessor, the XZUS, in a 315/80R22.5 size. For application-specific protection, the tire features an enhanced shoulder design and protector ribs, as well as a bead design to improve retreadability. The tire's design combines a scrub-resistant compound for longer tread life and a cool base tread compound to reduce temperatures in the crown and preserve the casing. The XZUS 280 retread size completes the XZUS Pre-Mold retread line for the most commonly used sizes in refuse applications.
Michelin, michelintruck.com

Heavy-haul trailer
Haul mammoth equipment with XL Specialized Trailer's 13-axle lightweight XL MG 170 West Coast trailer. Weighing 57,440 lbs., the unit can handle up to 170,000 lbs. distributed. The main trailer has a 118-inch flip neck that extends a 14-foot 3-inch main neck, and the 30-foot main deck has a 15-foot T-deck design that can switch out with other configurations. The main deck has a 26-inch loaded deck height with 6 inches of ground clearance. The 21-foot rear deck has a 44-inch loaded deck height.
XL Specialized Trailer, xlspecializedtrailer.com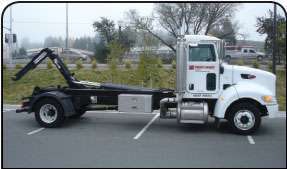 Heavy-duty hoist
SwapLoader's SL-185 hoist features an 18,000-lb. capacity and can be used for both dump and lift operations on a 120-inch cab-to-axle chassis. The hoist accommodates 12- to 16-foot body lengths and has an optional dual-height adjustable cab that lifts 36- or 54-inch hook-lift ready containers. When outfitted with the Container Variable System option, the SL-185 hoists 10-foot container lengths.
SwapLoader, swaploader.com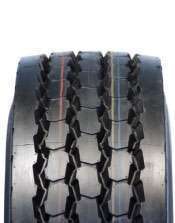 Tough tires
Continental released two new construction tires, the HSC1 (pictured) and the HDC1. The HSC1, a heavy construction steer tire, is designed with a wider tread and shoulder rib and a tread pattern that prevents stone retention. The HDC1 is a drive tire for construction featuring a 32/32-inch tread depth and self-cleaning pattern. Both tires are available in sizes 11R22.5 and 11R24.5 for load range H.
Continental Tire, continental-truck.com

Western Star suspension options expand
The Neway All-Wheel Drive 260 Tandem and TufTrac suspensions are available for Western Star models. The Neway 60,000-lb. capacity tandem air suspension system works with Dana D60-190 axles and is designed for better handling and positive axle alignment to eliminate tire hop and improve traction. Neway's 40,000-lb. TufTrac suspension is compatible with the 4800 model, designed for on- and off-road high-articulation operations.
Western Star, westernstartrucks.com

Extreme pressure grease
Designed to reduce friction and wear in both on- and off-road applications, Chevron Lubricants' Delo Grease ESI can extend service intervals to beyond 30,000 miles. Appropriate for Classes 6 through 8, the extreme pressure grease protects components including wheel bearings, chassis, steering drag links, kingpins and pivots operating under high and low temperature conditions.
Delo Lubricants, deloperformance.com
Freightliner's "Severe Duty Report" offers monthly news and views for all vocational operations. To subscribe to the free newsletter via freightlinertrucks.com, click "Media Center" under the "Inside Freightliner" pull-down menu, then "Vocational Trucks Newsletter."
Visit freightlinertrucks.com
Aftermarket parts provider Alliance Truck Parts has added an EZ-Assist clutch designed for work truck applications that require severe torque transfer for heavy loads. Rated at 2050 lb.-ft. of torque, the new model in the EZ-Assist line targets the most demanding applications, including gravel and heavy construction hauling, logging and mining.
Visit alliancetruckparts.com
The warranty of four premium Dunlop commercial truck tire casings has been extended from four years to six. The casings include the SP193 FM, SP384 FM, SP456 FM and SP464 in sizes 11R22.5, 11R24.5, 285/75R24.5 and 295/75R22.5.
Visit dunloptrucktires.com
Glacier Computer launched a tablet computer line. Available in 7-, 8-, and 10-inch displays, the new Glacier tablets offer standard configurations that are fully loaded with wireless 802.11 b/g/n, barcode imaging, camera, RFID and sunlight-readable and resistive touch screens. Windows XP or 7 Pro is standard.
Visit glaciercomputer.com.
The Holland Integrated Low-Weight Slider System provides an average weight savings of 30 pounds over traditional fifth wheel slider assemblies, and is available with any tandem suspension up to a 40,000-lb. rating on selected Kenworth Class 8 models.
Visit kenworth.com and safholland.us