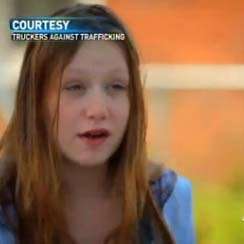 Truckers Against Trafficking is making a difference at truck stops around the country, reports KSNV, the NBC television affiliate in Las Vegas.
The organization helps children and young adults escape forced prostitution rings.
"We're here at a truck stop, you know, being forced to work it, you know, being forced to go from truck to truck, asking if the guy would like to have sex with us," says a 15-year-old in the KSNV report. To view the coverage, scroll down the OverdriveOnline home page to the Trucking on TV section.
Read more about Truckers Against Trafficking.