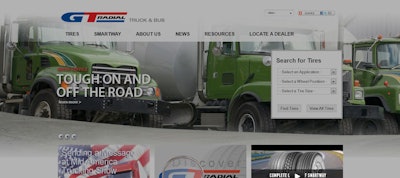 GITI tire maker developed a new website designed to help commercial tire customers on use of truck and bus radials.
The site features information on long haul, regional, mixed service, and BT Radial SmartWay fuel-efficient line-up. The site also includes a tire supplier locator and a video documenting the company's history and growth.
For details, visit GITI Tire.