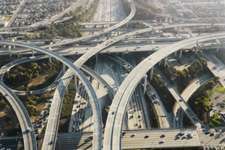 House-Senate conferees have started work to pass the first multi-year surface transportation reauthorization legislation in seven years.
Forty-seven conference members met for the first time May 8 to begin the compromise process between House and Senate proposals for multi-year surface transportation funding. Funding currently is provided through a three-month extension that ends June 30represents the ninth extension since the last omnibus funding bill expired in 2009.
Conference Chairwoman Sen. Barbara Boxer, D-Calif., noted the Senate had approved transportation funding legislation, Moving Ahead for Progress in the 21st Century, by a 74-22 vote in March.
The American Trucking Association has urged conferees to retain language in the Senate bill that would mandate electronic onboard recorders to be used in trucks. The Truckload Carriers Association and the Teamsters also support the mandate, which the Owner-Operator Independent Driver Association is against.
Boxer said the two-year funding bill would protect and create three million jobs, including one million jobs through the Transportation Infrastructure Finance and Innovation Act program, which would receive significantly more funding.  The bill also would whittle 90 highway programs to fewer than 30, eliminate earmarks and establishes a new freight program, she said.
The House omnibus bill did not fare as well, but also contained a major funding hike for TIFIA, which OOIDA has criticized as providing credit for too many public-private toll projects.