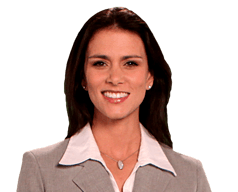 RigDig has introduced Rachel Darville, a Real Time Content Virtual Salesperson, to its online presence. Rachel is responsible for introducing fleet managers, dealers, contractors and owner-operators to the RigDig Truck History Report service and explaining its many benefits.
"We're very excited to add Rachel to our team," said James Vogel, General Manager of RigDig. "RigDig is dedicated to using cutting-edge technology and data to help members of the trucking industry make more money, and Rachel is another example of that technology."
"Rachel is designed to give a personalized presentation to anyone visiting the RigDig website," Vogel continued. "By asking a series of targeted questions, we can then tailor a presentation for the viewer, offering specific pieces of information, descriptions, and even discounts. Rachel does an excellent job explaining how RigDig Reports work and how industry leaders can integrate them into their processes today."
Rachel Darville is a virtual presenter developed by software company Real Time Content. Its virtual presenter experience captures the full potential of online video by transforming standard video content into an interactive personalized medium.
Powered by the most comprehensive, trusted information sources available, RigDig Truck History Reports help fleet managers, dealers, contractors and owner-operators make more informed used truck purchasing decisions.
As the first vehicle background check designed specifically for the commercial truck market, RigDig combines a variety of data sources that track junk and salvage vehicles, total loss insurance claims, title and odometer brands, accidents, inspections, ownership and cargo hauled records and CSA scores. By logging onto RigDig.com and typing in a truck's vehicle identification number (VIN), truck buyers and sellers can get vital intelligence in an easy-to-use report.
To see Rachel, visit rigdig.com.