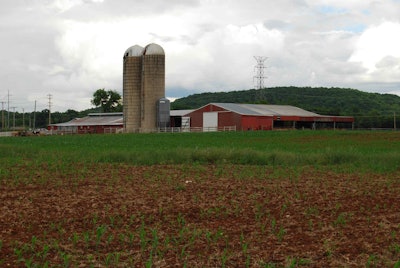 Yesterday David and Melissa Holbrook of Holbrook Farms in Tennessee offered up a small portion of the Holbrook family 350-acre dairy farm (main shop pictured) as prime location for some ongoing beautiful trucks/beautiful people pairing. (For some outtakes from the last photo shoot in Alabama, check out this post.) The Holbrooks were extra-generous in this case, also providing David's jet-black 1986 Peterbilt 359, restored and customized over the last several winters in his shop. Most recently he's put in a pristine walnut floor and swapped out the original Cummins engine with a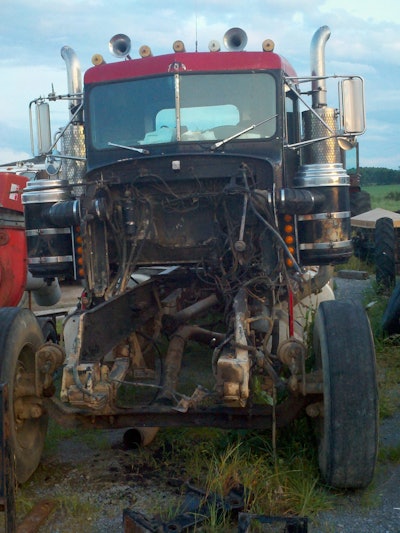 Caterpillar 3406B pulled from this 1987 359 (he's planning to get to that truck next, folks: stay tuned). That's all since he won big at last fall's Chrome & Class truck show at the Rush Peterbilt location in Smyrna, Tenn., just up TN 266 from his farm in Murfreesboro.
Also on hand for the shoot was Ronnie King, whom you may well recall from my coverage of his Pete 379, an award winner at several editions of our Custom Rigs Pride & Polish events at the 75 Chrome Shop in Wildwood, Fla.
In any case, it all made for an eventful afternoon. A few outtakes of the trucks and more — a couple with models Shelby and Melissa — you can check out in gallery here.