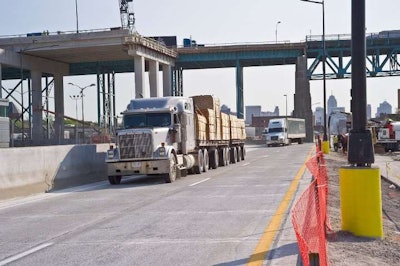 Michigan's Ambassador Bridge Plaza now has a two-lane road for inbound commercial vehicles from Canada, eliminating the need for trucks to use neighborhood streets.
State transportation officials opened the road May 15, providing truckers a direct route from the plaza to Interstates 75 and 96.
In March, a Wayne County Circuit Court judge directed the bridge owner, Detroit International Bridge Company, to cede control of its portion of the Michigan's Gateway project. That order required the company to turn over $16 million of the $230 project to the state transportation department to complete the task.
Officials said they hope to have the remaining work of reconfiguring multi-lane roads within the plaza done by October.
Michigan's border crossings include the privately owned and operated Ambassador Bridge and the Detroit-Windsor Tunnel, but the International Bridge and the Blue Water Bridge are publically-owned.