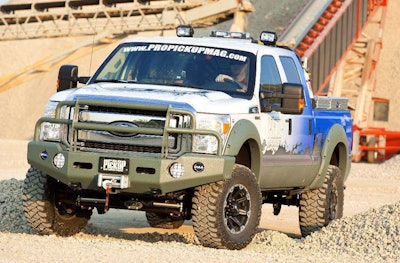 The ProPickup Truck Expo, presented by Overdrive sister pub ProPickup, will be held at the Great American Trucking Show in Dallas this week, Aug. 23-25, at the Dallas Convention Center as part of the Intersection 2012 umbrella.
The Expo, a trade-only show focusing exclusively on full-size pickups and all related accessories and services, includes SmartSession educational seminars; product demonstrations; displays of new products; pickup ride-and-drive programs; customized work pickups; and other opportunities to get ideas on how to accessorize, customize and upgrade pickups to make your business more profitable.
Intersection 2012 is the most comprehensive gathering of Class 1-8 trucks under one roof and includes GATS, the Expo, the Commercial Vehicle Outlook Conference and the Successful Dealer Development Workshops.
For more information about GATS, Intersection 2012 and the ProPickup Expo, visit truckshow.com.