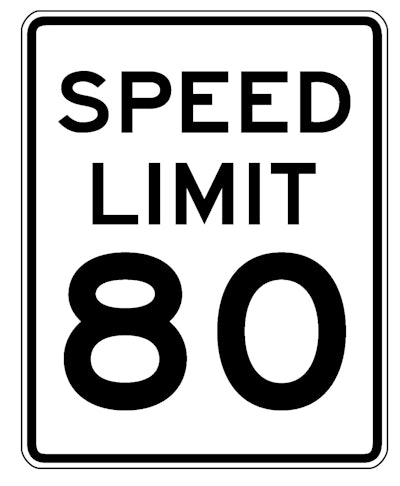 Two weeks ago, Texas Department of Transportation officials told media sources of a feasibility study to consider an 85 mph speed limit on State Highway 130.
A public-private partnership is expected to complete the state-owned toll road between Austin and Seguin late this year. A new Texas law allows up to an 85 mph speed limit on highways originally designed to accommodate that limit.
Since the law passed in September 2011, TxDOT has allowed a couple dozen stretches of road to have a 75 mph speed limit.
Additionally, on March 29, SH 130 from Georgetown to Mustang Ridge and SH 45SE from Mustang Ridge to Interstate 35 in South Travis County became the first sections of roads to have an 80 mph designation.
The department had recommended that its governing body, Texas Transportation Commission, raise limits for these roadways after studies showed higher speeds could be posted safely.
Last week, Penny Mason, a TxDOT spokeswoman, responded to questions concerning SH 130 speed studies. "TxDOT is not, at this time, considering raising speed limits on SH 130," Mason said.
Utah is the only other state to allow an 80 mph speed limit, which is in limited use, according to the Insurance Institute for Highway Safety.
Montana was left with only a "basic rule" law regarding daytime speed limits after the national speed limit was rescinded in 1995. The state only required motorists drive prudently at a speed appropriate to road conditions.
In 1998, the Montana Supreme Court declared the law unconstitutional because of its vagueness. The following year, the state legislature set the limit at 70-75 mph, depending on the road and if whether motorists are driving during the day or night.