President Barack Obama signed a 27-month omnibus highway bill, Friday, July 6, that stipulates the U.S. Department of Transportation issue a rule mandating electronic onboard recorders.
Congress is wrapping up another bill that includes an amendment barring the use of DOT funds to implement the EOBR requirement. That bill, which will cover transportation spending for the fiscal year that begins Oct. 1, 2012, still faces a Senate vote. Read related story.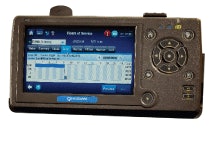 On June 29, Congress overwhelmingly approved the first omnibus highway bill since passing the last long-term authorization in 2009.
In addition to mandating electronic onboard recorders, it includes a "Jason's Law" truck parking provision and other key points that affect trucking.
The omnibus bill provides $96 billion in discretionary spending for 2013-2017, subject to future appropriation actions, and continues funding transportation at its current level.
"Jason's Law" is named for Jason Rivenburg, murdered in a 2009 robbery attempt while resting in his truck at an abandoned service station. It authorizes funding for new truck parking and requires the DOT keep an updated parking survey to evaluate parking supply and demand.
The legislation leaves fuel tax and truck size and limits unchanged. The federal fuel tax, last increased in 1993, has not been raised to keep pace with inflation or the increase in fuel-efficient vehicles. The federal fuel tax will remain at 24.4 cents per gallon for diesel and 18.40 cents for gas.
The bill also stipulates that:
The DOT secretary study the effects of truck size and weight on safety and infrastructure and compile a list of state truck size and weight laws.
The DOT plan a system that would automatically notify employers when there is a change in the status of employees' driver's license. The department must assess expanding the Commercial Driver's License Information System and estimate fees an employer will be charged to offset operating costs.
• States report conviction of driving violations of a foreign commercial driver to the Federal Convictions and Withdrawal Database.
• The DOT create a national repository for alcohol and controlled substances driver testing.
• The department form a National Freight Strategic Plan.
• An hours of service exemption be allowed for farmers traveling within 150 air miles during planting and harvest seasons.
• The CDL process be streamlined for military personnel and veterans who have operated heavy trucks.
• The DOT analyze the necessity of crashworthiness standards, including evaluating the need for roof and pillar strength, air bags and frontal and back wall standards.