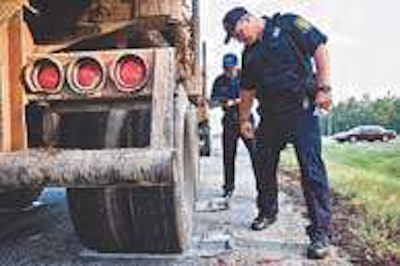 The Owner-Operator Independent Drivers Association has filed suit against the Federal Motor Carrier Safety Administration over the accuracy of its Pre-Employment Screening Program information.
The association and four of its members filed its complaint for declaratory and injunctive relief July 13 in the U.S. District Court, District of Columbia Circuit.
The agency has not met its congressional mandate to ensure the accuracy of safety records of truckers and carriers contained in its Motor Carrier Management Information System before it releasing it to prospective employers through PSP, OOIDA stated.
The agency stated it is currently reviewing the lawsuit.
Three of the plaintiff drivers received citations during routine inspections, but courts later declared them not guilty or dismissed the cases. When the three provided evidence of this to DataQ, the agency's dispute resolution system, the information was not corrected.
Later, the association wrote FMCSA Administrator Anne Ferro to clear their records, but the issue remained unresolved.
The lawsuit includes a request that the court order the agency to remove the following inspection report data from MCMIS:
Identifying alleged violations when there has been no judicial determination of drivers' guilt under state law.
Involving alleged violations where a court has dismissed the case or found the driver not guilty.
Inspection reports other than commercial motor vehicle accident reports concerning safety violations where the DOT Secretary has not determined the violation constitutes a "serious driver-related violation" under federal code.