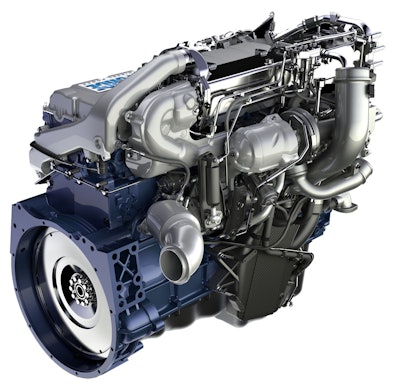 Navistar investor Carl Icahn issued a letter Tuesday to the company's board of directors saying that if his demands for new board seats for shareholders are not met, he will pursue legal action.
A Navistar spokesman declined comment. When Icahn released to the public his Sept. 9 letter to the board asking for the new seats, the company responded that "the Board and management have a clear path forward and are focused on executing on their plan."
In his most recent letter, Icahn writes, "I intend to move forward pursuant to Section 220 of the Delaware General Corporation Law to obtain information regarding what to me are the obvious failures at Navistar. I would prefer to amicably resolve this matter."
Icahn says in the letter that he has more than $330 million invested in the truck and engine manufacturer – about 15 percent of its common stock – and that the top four shareholders own about 56 percent of Navistar stock.
In the Sept. 11 letter, Icahn expresses frustration over a lack of quality communication with the board, writing that his dialogue with board members has only been "dogmatic," instead of "actual exchanges of ideas in an effort to reach a mutual understanding for the betterment of Navistar and its owners."
Icahn says the company's market capitalization has dropped from $3.5 billion to $1.7 billion in the past year. That's been due to its failed approach to meet 2010 emissions standards by relying solely on exhaust gas recirculation. All of Navistar's heavy-duty engine competitors in North America chose selective catalytic reduction to meet the standards.
He says he has been a "patient investor" since first investing a year ago, but that as shareholders' "concerns for the company's strategy continued to present themselves, we attempted to engage the company in meaningful discussions over their strategy – they have flatly refused."
Icahn ended the letter by saying, "I would prefer to amicably resolve this matter with Navistar and not engage in the tiresome and expensive process of protracted litigation and a proxy fight … However, if the Board … fails to recognize the right of an owner to have a legitimate say in the conduct of the business that it owns, then I will have little choice but to do this 'the hard way.'"