There's almost nothing worse than having to wait an entire week to see the next episode of your favorite show. What is worse is missing several episodes in a row because you're on the road. Hulu Plus has a nice selection of current shows, and Netflix has many of the seasons that have been released on DVD/Blu-ray.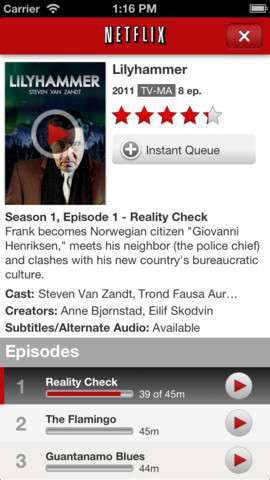 Netflix: You must have a subscription to use the Netflix app. With it, you have access to the entire Netflix instant view catalog. Included are TV series and movies ranging from classics to recent releases. Visit Netflix.com for a sampling of what it offers, or to sign up with the current special of $7.99 a month after a free one-month trial.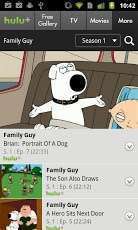 Hulu: A Hulu Plus ($7.99 a month) subscription is required to take advantage of this app's full functionality. Though you can use Hulu.com to stream recent TV show episodes for free on your computer, Hulu Plus offers a more comprehensive selection of movies and TV shows – including full seasons – and is compatible with mobile devices. The app itself is free and is available for iPhone, iPad, Android and many other devices.