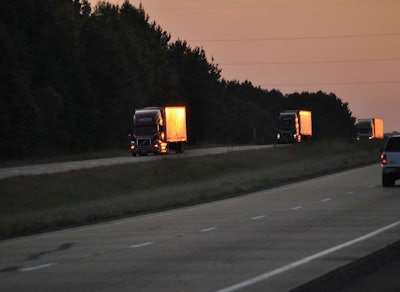 While budget cuts loom and federal officials make contingency plans, motor carrier safety programs remain exempt from significant reductions.
On Feb. 5, President Obama asked Congress to approve a smaller package of spending decreases and tax reforms to delay a $1.2 trillion reduction that otherwise begins March 1 and ends in 2021. Republican House Speaker John Boehner of Ohio and Senate Republican leader Mitch McConnell of Kentucky rebuffed that proposal.
A 2011 budget act requires sequestration of certain funding authorizations if a special joint congressional committee of cannot agree on cuts. Lawmakers use sequestration to require cutbacks in programs and use that savings to decrease the deficit. The reductions were to begin Jan. 3, but Congress approved a two-month extension when the super committee failed to reach consensus.
However, a 1985 act provides exemptions to this process, the Congressional Research Service reported last fall. Surface transportation programs excluded include motor carrier safety operations, programs and grants. Also exempted is funding for federal-aid highways and National Highway Traffic Safety Administration operations and research.
In a Feb. 5 memo, DOT Deputy Secretary John Porcari told employees the department is trying to determine how to deal with cuts if sequestration occurs. Senior staffers are examining where reductions can be made in contracts, grants and expenditures. The DOT would also attempt to cut operational and administrative costs, such as in travel, training, facilities and supplies.
Department leaders may have to issue temporary furloughs, but affected employees would have at least 30 days' notice before orders were issued, Porcari wrote.