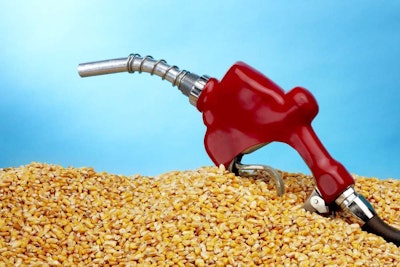 Could biodiesel continue to gain traction as an alternative to standard, crude oil-based diesel fuel?
The National Biodiesel Board certainly hopes so, and in pushing what it refers to as an aggressive goal, it wants biodiesel to make up about 10 percent of the on-road diesel market by 2022.
The board last set a similar goal — 5 percent by 2015 — in 2010, and it says it's well on its way to achieving that, if not surpassing it. NBB is calling the plan "10×22" and says biodiesel offers consumers a more diverse overall package in terms of available fuel options.
The Board made the announcement at the Biodiesel Conference & Expo in Las Vegas last week, where NBB CEO Joe Jobe said his group doesn't want the entire diesel market, but simply wants consumers to have a viable alternative. The group says to reach the goal, they plan to use technology to continue to find oils in plants like soybeans and corn and convert them to diesel fuel.