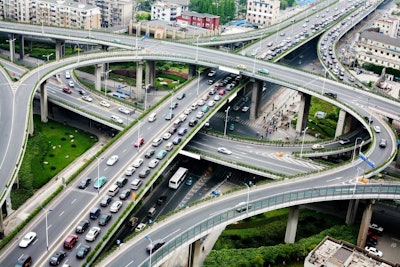 The Federal Highway Administration published a notice last week laying down some groundwork for the National Freight Network required to be established by the MAP-21 omnibus highway funding bill passed last summer. The network, per the law, is intended to help states maximize efficiency of freight movement by letting them know where to direct resources.
FHA posted a notice to the Federal Register saying the network will be laid out according to data that includes origin and destinations of freight, tonnage, value of freight, percentage of annual average daily truck traffic, annual average of daily traffic, access to energy exploration and more.
Design for the freight network is not expected until December, but guidance and technical assistance will be available to states to begin analysis of any rural freight corridors in May.