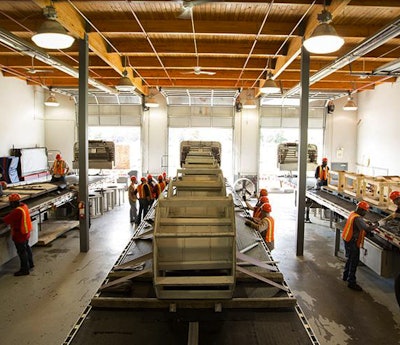 Though tailored for an audience of fleet managers and executives, Overdrive's and sister site CCJ's Equipment Editor Jack Roberts has an article on CCJ discussing cargo securement for flatbed operations, how it impacts Compliance, Safety, Accountability scores and what carriers and drivers can do to keep from getting dinged for load securement violations.
Cargo securement until December essentially had its own CSA BASIC (Behavioral Analysis and Safety Improvement Category), called the Cargo-Related BASIC. That, however, has since gone away in lieu of the Hazmat BASIC, and load securement violations now go into the Vehicle Maintenance BASIC. Moreover, load securement violations have a lower severity weighting than before.
However, cargo securement violations are still nothing to sneeze at in terms of CSA scoring, and as Roberts' piece notes, flatbed operations receive the most attention.
Click here to see Roberts' piece, which goes in-depth on cargo securement violations and their relation to CSA.