Bradley Chapdelaine and Daniel Poorman each won a Cummins-powered 2012 Ram 2500 Big Horn Crew Cab Tuesday night in an annual contest sponsored by Cummins, Chevron Delo, the Truckload Carriers Association and Overdrive.
The awards, announced in Las Vegas at TCA's annual meeting, recognize safety, community service and efforts to enhance the industry's image.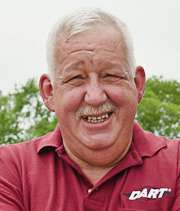 Chapdelaine, of Dart Transit, was named  2012 Owner-Operator of the Year.  Also recognized were finalists Jimmy McSwain of Sunco Transportation and Robert Stewart of Interstate Distributor. McSwain died after the finalists had been named in January, but was eligible for the award.
Chapdelaine, the Minnesota Special Olympics convoy ambassador, also hauls for Toys for Tots and Wreaths Across America yearly.
After a brief stint with Dart in the 1990s, Chapdelaine rejoined the company and has been with there since 2000. He hauls "anything and everything," including containers from Chicago to Minnesota, and other freight for Target and Kohl's.
Chapdelaine bought his current truck, a 1999 Kenworth W900 with a 3406B Caterpillar, in 2008. "I do 90 percent of maintenance myself – brakes, wheel seals, work on the engine and rear end," he says.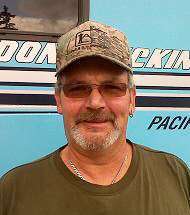 Poorman, of Gordon Trucking, was named Company Driver of the Year.  Also recognized were finalists Albert Carter of Melton Truck Lines and Danny Smith of Big G Express.
Poorman, of Maple Valley, Wash., has been driving for Gordon Trucking for 21 years.
"I've hauled everything you can imagine—including a crashed airplane—but most of the time I haul paper goods and groceries," he said.
Poorman drives a 2005 Freightliner with a Cummins ISX. He pulls a 53-foot van.