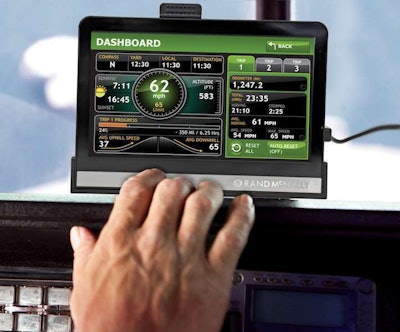 The Federal Motor Carrier Safety Administration has issued recommendations on Global Positioning Systems and will require entry-level CDL holders receive training on use.
The FMSCA is distributing brochures and flyers with recommendations to truckers that include tips on selecting navigation system designed for trucks and buses.
On March 11, U.S. Sen. Chuck Schumer announced the FMCSA will make GPS training mandatory when it issues its entry-level CDL operator rule in upcoming months. The 2012 omnibus transportation reauthorization law prioritizes a rulemaking the agency began in 2007 to revise training requirements for entry-level operators.
The New York Democrat had pushed for training after a state study indicated the dramatic increase in low bridge strikes were caused by trucks using inappropriate GPS systems. The devices widely available to consumers may not have programming showing low bridges, hazmat routes and other information relevant to truckers.
The study indicated GPS systems were faulted in more than 80 percent of these accidents. On the Long Island Expressway alone, it accounted for more than $4.1 million in repairs.
Since 2007, New York has spent $3 million for new bridge warning signs and education targeted at truckers and a state task force engaged GPS companies to implement changes. Still, the accidents continued at an alarming rate, Schumer said.
The visor card can be downloaded free — click here to download.