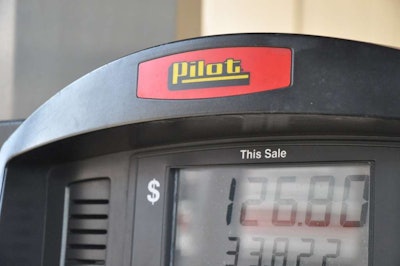 Pilot Flying J has now been sued for a second and third time in response to federal allegations that it defrauded carriers out of tens of millions of dollars in a rebate withholding scheme over nearly a decade-long period.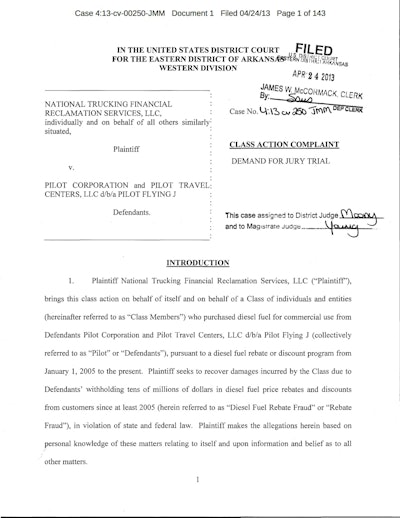 Both lawsuits are class-action lawsuits seeking settlement for certain Pilot customers "and all similarly situated."
Pilot Flying J was hit with its first lawsuit April 20 by Hazlhurst, Ga., carrier Atlantic Coast Carriers. Like that one, the two filed this week stem from Pilot allegedly withholding rebates from carriers and engaging in deceptive business practices.
The two lawsuits seek settlement, damages, punitive damages and attorney's fees.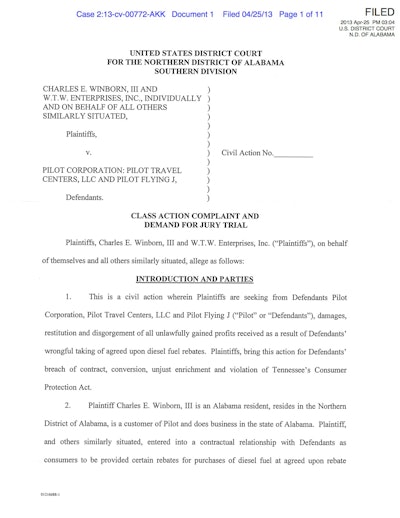 One is being filed by Charles Winborn and W.T.W Enterprises, both in Alabama, and the other is being filed by National Trucking Financial Reclamation Services.
Overdrive sister site CCJ has the full story on the latest lawsuits — Click here to see the article.
PDFs of both lawsuit documents, however, are linked to the right.