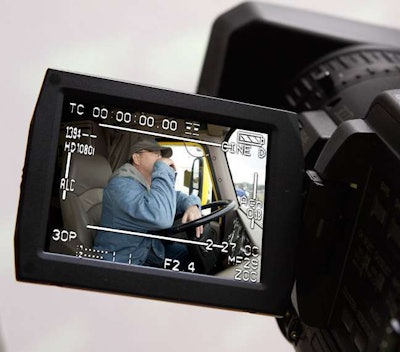 A Tennessee jury has found a "trucker spy" guilty of attempted murder in the second degree of a trucker he was filming.
On May 9, a Hamilton County Criminal Court jury returned a guilty verdict for Joseph John Volpe, 46, of Rossville, Ga. The jury also found him guilty on two counts of aggravated assault and three counts of reckless endangerment in connection with the 2010 incident. Sentencing is set for June 17, according to county records.
Volpe, who was hired by carriers to report unsafe truckers, was filming a trucker on Interstate 24 in Chattanooga.
Volpe said the trucker tried to run him off the road after realizing he was filming him, according to video clips of the trial provided by WTVC-TV News Channel 9. The trucker said he then heard gunfire and a bullet entered his sleeper.
Volpe's attorney Sam Robinson III countered that Volpe had a handgun permit, but the trucker did not actually see his client shoot the truck. The shooting occurred near an exit where shootings are not uncommon, he said.