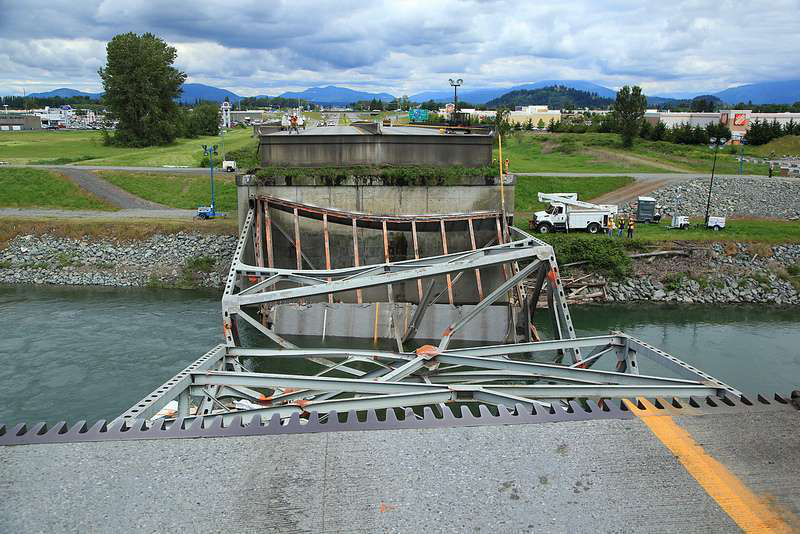 A span of replacement bridge will soon be in place to allow the Interstate 5 bridge that suffered partial collapse last week in Skagit County, Wash., to reopen, said Washington state Gov. Jay Inslee in announcement this week, while the state works on building a permanent replacement for the collapsed section.
The temporary section of the bridge will be four lanes wide and will consist of two 24-foot sections of bridge that will be prebuilt and installed within weeks if there's no additional damage found to the bridge, Inslee said, and traffic will be able to cross the bridge at reduced speeds.
The U.S. Department of Transportation will be funding 90 percent of the rebuilding project, which is estimated to be a $15 million repair. The DOT made immediately available last week to the state $1 million in emergency funds. WDOT says rivers should still be patient with the repairs, because the permanent fix is still months away.
The detours in place now will remain open, too, so drivers have options.
WDOT estimates that roughly 71,000 vehicles cross the bridge every day.