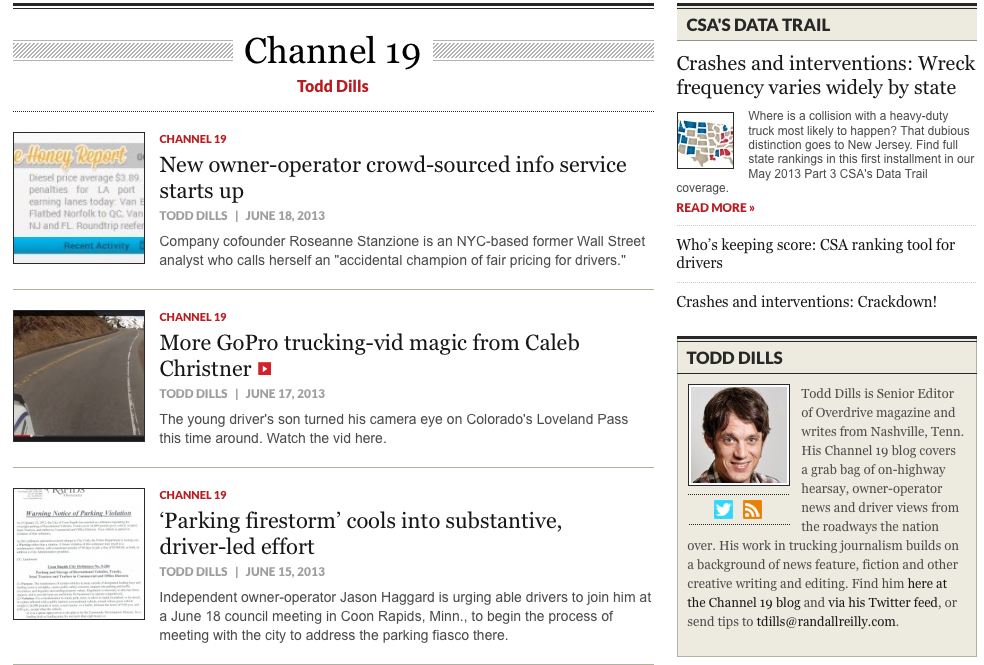 Overdrive was named last week a finalist for an Award for Excellence from the American Society of Business Publication Editors in the Blog category for Senior Editor Todd Dills' Channel 19 blog and in the Best Use of Social Media category for implementation of Overdrive's Facebook and Twitter and other social media accounts.
Dills posts multiple times per week in his Channel 19 blog, which has elements of driver advocacy, humor and general interest trucking stories from around the country. Click here to see it.
The winners of the awards, colloquially known as the Azbees, will be announced July 26 in Oak Brook, Ill.
The ASBPE competition recognizes work and commitment of business-to-business magazines, websites and newsletters. The contest is very competitive, and it is one of the largets b-to-b publication competitions. The competition's judges include business editors, designers, consultants and academicians.