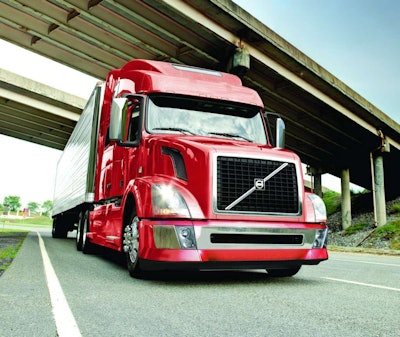 Volvo Trucks North America is recalling certain VAH, VHD, VNL, VNM and VT model trucks due to a lack of a redundant clutch disengagement switch that could cause braking problems.
The recall notice was issued June 26, and affected year models are 2007-2014. Without the redundant clutch disengagement switch, "the distance required to stop the truck may lengthen, increasing the risk of a crash," says Volvo's recall, which also says about 23,000 trucks are affected by the issue.
The truck maker is still developing a remedy, but the recall is expected to begin Aug. 25, says the notice. The recall number is RVXX1303, and affected owners may contact Volvo at 336-393-2000.