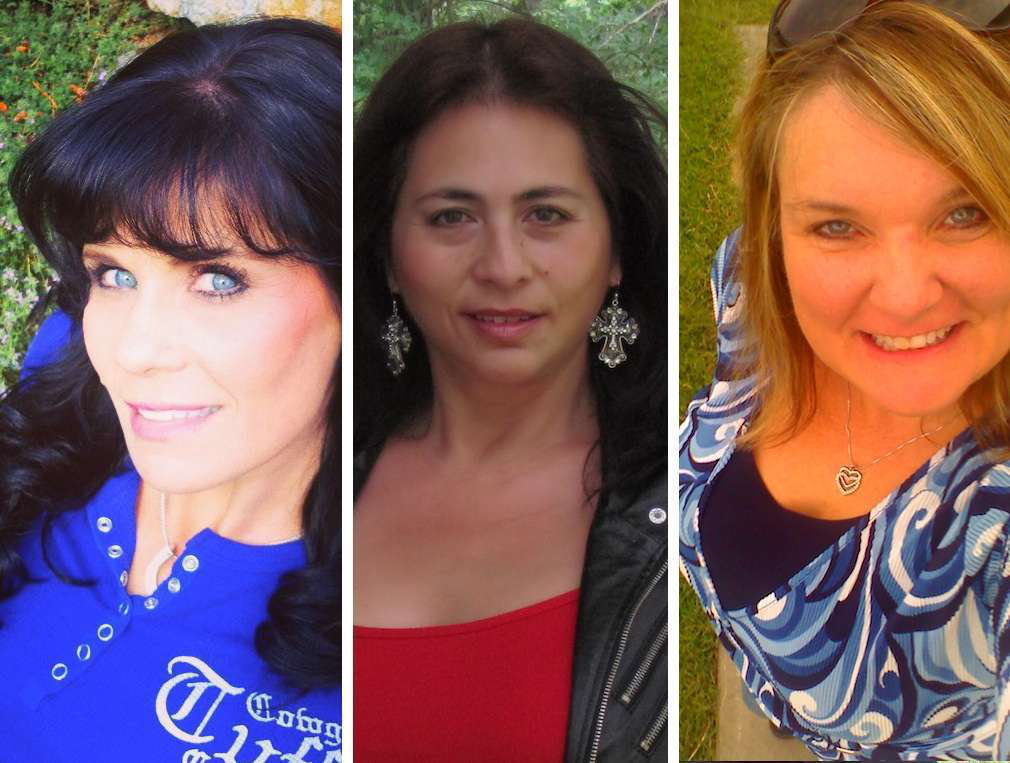 Three female drivers — Libby Clayton, Tina Comer and Maggie Stone — have been selected as the winners of Overdrive's Most Beautiful. They will fly to Dallas to attend  The Great American Trucking Show where they will receive make-overs, sign autographs and participate in a photo shoot at the Pride & Polish event. A team of celebrity judges will choose the grand prize winner who will appear on the cover of Overdrive magazine.
Seventy-one women initially entered the contest. Online voters narrowed the field to 10 in April, and in June, readers cast their votes to help select the top three.
Libby Clayton, who has been a trucker for seven years, drives doubles across the country for Dillard's department store. She says that once her children were grown, she decided to ditch her desk job and pursue what she had always wanted to do: drive. She says she thinks women should be in whatever career field they want to be in as long as they can do the job. "A workplace is a workplace, whether it's behind a desk or the wheel of a big rig. I think we're as comfortable there as we can be in any position," Clayton says.
Tina Comer is an owner-operator with Comer Trucking and has been logging in California for six years. She says it's her mission in life to make everyone her friend. She advises others to "go out, do the best job you can do, and learn to laugh at yourself, because you're going to bend a bumper on a stump once in a while." She doesn't feel like it's a big deal to be a woman in the world of trucking, even in the logging business. "I just feel like I'm just one of the guys. I don't think about the gender role much. We're just all out doing the same job and having a good time."
Maggie Stone's father, uncles and grandfather all drove trucks, but she's the first woman in her family to do so. After two years in the Army in the late '80s, she started driving professionally in 1992. Through all that time on the road, she's says she has grown to appreciate the sense of family and community there is in trucking. She owns her own company — Missfit Trucking — and runs under her own authority, and says she's got a very big heart and a contagious smile. So much so, that she dedicates her time, money, and her truck to helping needy trucking families every Christmas, and she's volunteered with Trucker Charity Inc., a group that helps truckers in need year round.
Click here to see all of the contestants from the Most Beautiful contest.