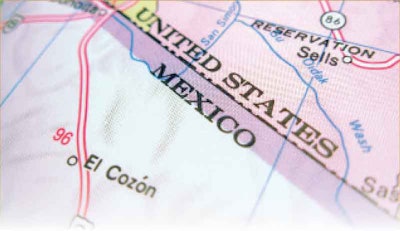 A federal court has ruled against both cases filed by the Owner-Operator Independent Drivers Association over the Federal Motor Carrier Safety Administration's cross-border trucking pilot program with Mexico.
On July 26, the U.S. Court of Appeals for the District of Columbia rejected the Owner-Operator Independent Drivers Association's and the Teamsters Union's petitions. The organizations requested a rehearing in their consolidated case after the court ruled April 19 to allow FMCSA to continue the program.
Congress decided truckers with Mexican CDLs would be considered equivalent of a state CDL, stated Judge Brett Kavanaugh on behalf of the three-judge panel. "We therefore conclude that the pilot program allows Mexican truck drivers to use their Mexican-issued commercial drivers' licenses," Kavanaugh wrote.
The panel also dismissed additional arguments against the program, which includes assertions that Mexico's drug testing and vision tests are inadequate and that too few carriers are in the pilot program to gauge if Mexican carriers would operate safely beyond the commercial border zone.
The panel also rejected OOIDA's separate but related case it presented to the court May 6. The 2005 highway reauthorization act stipulates U.S. truckers have medical certificates issued by the National Registry of Certified Medical Examiners. FMCSA requires Mexican and Canadian drivers meet the medical qualifications of their own countries, but they do not have to have a certificate through the recently established registry.
The 2005 statute does not override the 2011 trucking agreement between Mexico and the United States, said Judge Janice Rogers Brown, in writing the majority opinion.
"The question we must answer is whether a facially unambiguous statute of general application is enough to abrogate an existing international agreement without some further indication Congress intended such repudiation," Brown stated. "We conclude it is not."
But this agreement is inconsistent with 2005 registry requirement and earlier international agreements, Senior Judge David Sentelle wrote. "The court's opinion today departs from the precedents of the Supreme Court and this circuit, and is not founded in the Constitution," he stated. "I respectfully dissent."
The court should grant the petition for review and "vacate this unlawful rule," Sentelle stated.
Additionally, FMCSA would not be prohibited from adding Mexican or Canadian doctors to the registry or the United States from drafting new agreements to address these issues, he wrote.