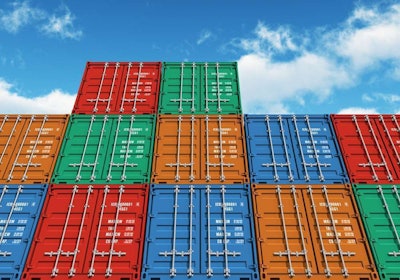 For the third time in as many years, Congress is considering a measure that would allow ports greater control over trucks serving their facilities.
The Clean Ports Act contains language necessary to allow ports to implement clean truck programs, according to Rep. Jerrold Nadler and Sen. Kirsten Gillibrand. On Aug. 1, the New York Democrats introduced the bills in their respective chambers, which were referred to committee the following day.
"Without a change in federal law, ports might not be able to enact simple measures, such as the requirement that motor carriers use off-street parking," Nadler said. "Or that a truck display a placard with a phone number for the public to call regarding truck safety."
The legislation stems from American Trucking Associations' litigation against the Port of Los Angeles Clean Truck Program's concession agreements. The association did not dispute CTP's ban on older trucks and other environmental components of the program,
Instead it challenged the agreements required of carriers, which included barring owner-operators and mandating placard and off-street parking requirements for trucks. 
In 2011, a federal appeals court affirmed a U.S. district court's ruling for POLA, but invalidated the driver-employee mandate. Last June, the U.S. Supreme Court ruled against the port's placard and parking requirements.
The ATA successfully argued that the 1994 Federal Aviation Administration Authorization Act preempted these provisions. The FAAAA prohibits state or local governments enacting and enforcing a law in regard to price, route, or ser­vice of motor carriers. 
The legislation introduced would allow state or state political subdivisions to adopt requirements for carriers and trucks serving ports that are "reasonably related" to reducing environmental pollution, traffic congestion, improving highway safety or making port facilities more efficient.
The bills also would define port facilities as "all port facilities" for coastwise, intercoastal, inland waterways, Great Lakes shipping and overseas shipping. It would include wharves, piers, sheds, warehouses, terminals, yards, docks, control towers, container equipment, maintenance buildings, container freight stations and port equipment, as well as harbor craft, cranes, and straddle carriers.
H.R.2958 has 22 co-sponsors and S.1435 has one co-sponsor.