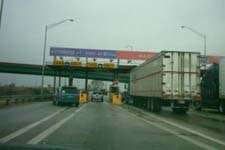 North Carolina Gov. Pat McCrory has signed the second of two bills that limit the state's ability to toll existing lanes.
The Republican governor signed a technical corrections bill on Aug. 23. HB 92 prohibits reducing the number of existing non-toll general purpose highway lanes.
On June 26, McCrory signed the Strategic Mobility Formula or HB 817. This legislation was passed to change how the state prioritizes road funding projects and to limit the state's ability to impose tolls on existing Interstates.
Both bills have received the support of the trucking community and the No Tolls I-95 Coalition, a grassroots organization formed to oppose efforts to toll the Interstate,