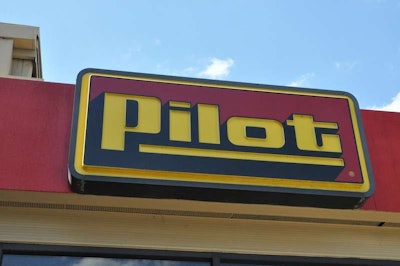 Major truckload carrier Western Express filed last week a lawsuit against Pilot Flying J claiming it was cheated out of millions in Pilot's alleged fuel rebate withholding scheme and thus incurred a financial shortfall that cost it more than $73 million, according to court documents.
Western Express, based in Nashville and ranked No. 51 in Overdrive sister site CCJ's Top 250, says in the suit that it purchased 90 percent of its fuel from Pilot between 2005 and 2013 — about $1 billion worth.
The carrier says it was defrauded out of $2.5 million in withheld fuel rebates, causing it to not meet certain financial parameters required by its creditors and therefore costing them $73.2 million in expenses, fees, legal costs, consulting and more debt, according to the documents.
Western Express says in the suit, which was filed Aug. 29 in Louisiana, that in the fiscal year ending Nov. 30, 2008, it fell short of its earnings target by just less than the amount Pilot had allegedly defrauded from the company.
Federal accusations against Pilot began in April when federal agents raided the company's Knoxville, Tenn., headquarters April 15. Later that week, a 120-page affidavit was unsealed detailing the allegations and conversations had between Pilot salespeople and FBI informants.
Western Express is mentioned specifically several times in the affidavit as a company targeted by the scheme. In a transcript of a conversation with an FBI informant in the affidavit, Pilot's VP of Sales John Freeman says in a three-month period in 2008 he cost Pilot about $1 million in withheld fuel rebates and was caught by the carrier.
Freeman ended up buying an airplane from Western Express as part of a deal to square up.
Freeman says in the affidavit Pilot was defrauding the carrier out of $450,00 a month in fuel rebates.
Carriers in class action lawsuits reached a settlement with Pilot in July in an Arkansas court, but members of the class can opt out and sue Pilot individually. Also, as reported last week, questions have been raised about the company heading the lawsuits and whether it was set up to earn a better court deal for Pilot. Click here to see Overdrive's coverage.