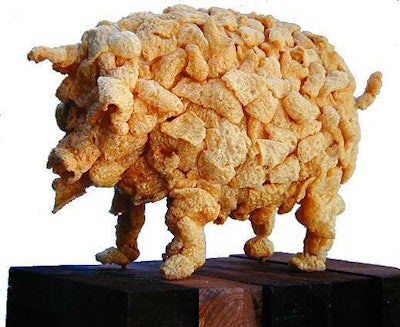 Breaking news. This roving reporter has been tipped off by a very reliable source that the ever-elusive and possibly imaginary budget has been sighted roaming the lawn of the White House, completely naked and babbling incoherently.
Calls to the Capitol for confirmation have gone unanswered, but sources say aforementioned budget is lying beneath a cherry tree, hemorrhaging pork, and it may need acute medical attention. But no one has been able to get on the website to sign it up for an insurance plan, so the budget remains untreated and possibly sick unto death.
A quick trip to Congress proved uninformative, as no one seems to be aware, or even care much, about the horrors continuing outside of their privileged bubble.
When Representative Andrew Pillington Philpot was asked if he were aware of the quickly fading budget, he answered, "I'm just here for the free shrimp cocktail."
Further inquiries revealed most members of Congress were unable to respond, as they were too busy practicing reading 'Green Eggs and Ham' for their dramatic and uninspired filibusters.
Attempts to reach the President have been met with thinly veiled threats to fly drones into our offices, so obviously we've moved our operations underground. And by underground, I mean to the basement, and by we I mean the dogs and me. Film at eleven.