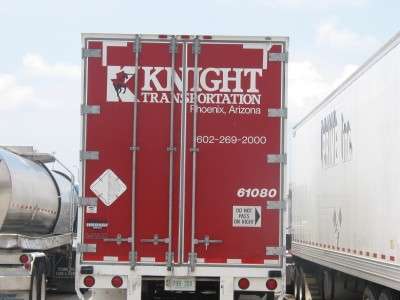 Knight Transportation (No. 25 on CCJ's Top 250) made an attempt last week to buy the struggling USA Truck (No. 44 on CCJ's Top 250), which the USA board rejected. 
Knight, however, has said its shareholders are still interested in purchasing the company at its standing cash offer of $9 a share. This week, Knight disclosed it had increased its ownership of USA Truck's outstanding shares from 8 percent to 11.3 percent. 
In a statement last week, Knight said it was "ready and willing" to move forward with the transaction, and the proposed value of its transaction was $242 million. 
USA Truck has yet to fully recover from the industry downturn from the 2008-2009 recession, and ongoing turnaround efforts have yet to yield consistent profits.
Knight's per-share offer was 39 percent higher than USA Truck's closing price on Sept. 25. 
USA, however, said the proposal and a Knight statement were a "disappointment." Knight, too, said the rejection was a disappointment and said it is "prepared to take the necessary steps to make this combination a reality."