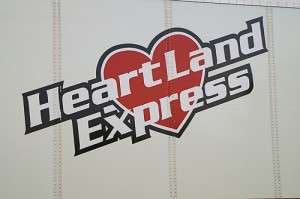 One of the country's largest carriers, Heartland Express (No. 39 on the CCJ Top 250), has acquired 100 percent of the stock of another major carrier, Gordon Trucking (No. 58 in the CCJ Top 250), in a transaction valued at around $300 million.
Heartland says it will now have a total revenue of $1 billion annually and its terminal network will span from Washington state to Florida and from Pennsylvania to Southern California. The new combination will also make it the fifth largest truckload fleet in North America, it says.
At closing, the total transaction is valued on a debt-free, cash-free basis at about five times Gordon Trucking's adjusted EBITDA for the twelve months ended Sept. 30. EBITDA, earnings before interest, taxes, depreciation and amortization, are a measure of a company's performance.
Heartland says the company's have a goal of approximately $30 million improvement in consolidated adjusted operating income through 2017.
Gordon stockholders received about $110 million in payments along with $40 million in Heartland common stock.