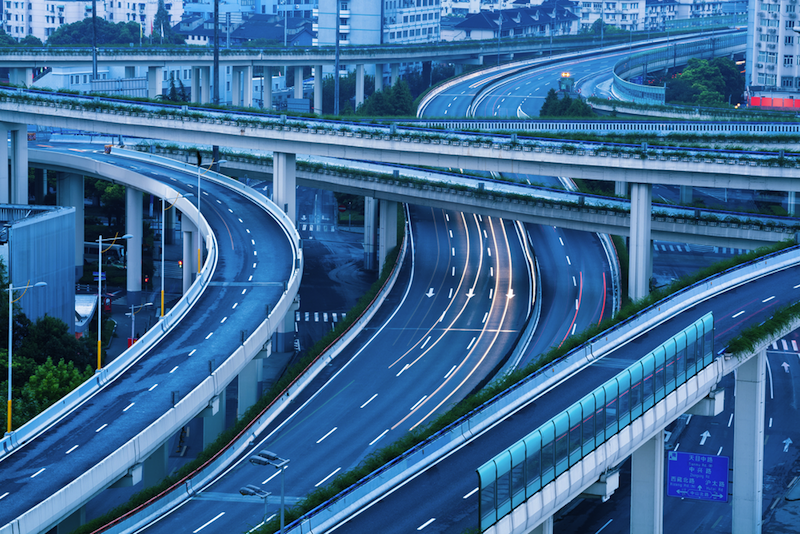 Increased truck weight limits — more efficient or more damaging? Or both?
Those questions were the main focus of a House Transportation & Infrastructure panel meeting Oct. 1, in which the Panel on 21st Century Freight Transportation — who's tasked with examining the role of the federal government in the efficiency and global competitiveness of the U.S. transportation system — spent much time debating the Safe and Efficient Transportation Act.
Related: Americans prefer good roads to iPhones, electricity, Internet and sewage
The act would allow states to grant interstate access to six-axle trucks weighing up to 97,000 pounds.
Overdrive sister site CCJ has a full report on the hearing, but here are some highlights:
Tom Kadien, senior vice president of consumer packaging for International Paper:
"Allowing heavier loads to move on safer and more appropriate six-axle trucks will give states the ability to optimize road networks, while allowing trucks to incorporate safer Interstate highways into their routes." Kadien added that U.S. competitors in Canada, Europe and Asia allow heavier trucks and research — both government and academic — supports heavier trucks.
Allowing 97,000-pound trucks, he said, would reduce the number of truck trips by 20 percent and reduce the number of trucks on the highway.
Rep. Jerrold Nadler (D-N.Y.):
Nadler challenged Kadien's claims, saying the Oklahoma Department of Transportation (where International Paper is based) has urged caution in raising truck weight limits due to the additional stress it would cause on already worn bridges.
A Vermont study also showed that per-mile costs of heavier trucks was 63 percent higher than that of current limits.
Rep. Richard Hanna (R-N.Y.):
"The small points of increased truck weights—the percentages, however that works out—all add to the greater good of the entire economy. We all depend on trucks. It shouldn't fall to the individual trucker to pay the full freight of the use of the highway."
Rep. Markwayne Mullin (R-Okla.):
Mullin said truck weights is a "states' rights" issue, saying that state departments of transportation know which routes can support heavier weights.
That point, however, was disputed by Nadler, who said the federal government pays 90 percent of the cost of Interstate construction and pays a large portion of the maintenance