One week is left for owners of 2006 transport refrigeration units to apply for a compliance extension of California TRU regulation.  
Owners of reefers and TRU generator sets must comply with the rule's in-use performance standards by Dec. 31. Orders for verified diesel emissions control strategies, such as Level 3 diesel particulate filters, must be placed by Oct. 31.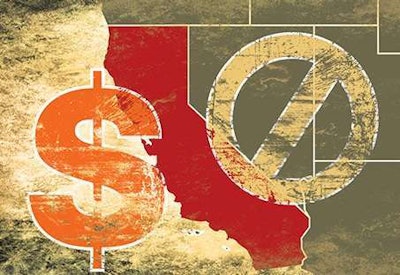 The state Air Resources Board stipulates if emissions control equipment is ordered before the deadline, but delivery or installation is delayed, the buyer can apply for an extension. The buyer must register the TRU in CARB's Equipment Registration system and apply for the extension by Dec. 31.
The installation deadline for replacement engines also is Dec. 31, but the cutoff date for ordering was Aug. 31. Those who ordered replacement units after the order deadline will not be eligible to have the deadline for installation extended.
More information is available via this link  or by calling the TRU Help Line at (888) 878-2826.
Find more about the reefer-unit compliance rules and other CARB emissions regs via this segment of Overdrive's "Left-coast gamble" series, also featured in the October 2013 issue.