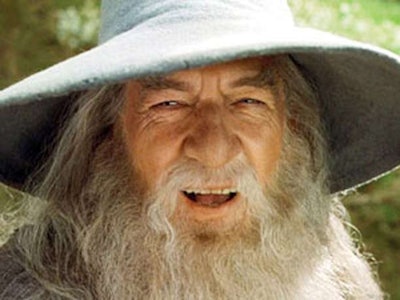 The Ever Elusive and Sometimes Famous Max Heine doesn't ask much of me. He's probably the best boss I've ever had, mostly because he leaves me alone and lets me write about whatever I feel like writing about. He gives "gentle direction" and lets me run wild, which is totally awesome and I'm truly thankful for it. So when he asked us to get video for him, we were more than happy to set up the dash cam.
George does a lot of video – he's forever editing something or putting something together. He literally has hundreds of hours of video of the country, landscape and traffic. I never see anything but the finished videos — it would take me two years to watch all the road film we have. I told him I'd take care of the stuff for Max, because he just wants raw footage. I have absolutely no idea how to edit anything (Todd Dills can attest to this), but I figured I could set up a camera and press a button and send a file without a problem.
Well guess what? No, I can't.
First, I set the camera up right beside the windshield wiper, so half the screen is obliterated. I need to add that we're using a GoPro, which doesn't have a view screen to see what you're recording. There's an app you can download to your phone to have a remote viewer, but like everything else with the GoPro, you have to be a freaking computer genius and have six hours to do it, so I just winged it.
(I am not a fan of the GoPro. It's finicky as hell and requires an inordinate amount of tweaking and downloading to keep it running properly. The footage is incredible, but for every incredible shot George gets, he's lost three because the damn thing has a corrupt file or needs an update. It's very frustrating for a $500 set up.)
Anyway, the footage I got was horrible, mostly because of the windshield wiper, but it also bears to be noted that this conversation (among others) was recorded in the background:
"I think we should reupholster the seats with leather."
"Shhhhhit. That's expensive. Winter is coming."
"Oh my God, Gandalf. Nerd much?"
"What are you talking about?"
"Doesn't Gandalf say that thing about winter coming all the time?"
"You've got Lord of the Rings and Game of Thrones mixed up, you dork."
"Oh, I'm the dork [huge gasp] — this is the best song evah!!!"
All conversation is drowned out by Neil Young and his "Cinnamon Girl," which is good because I'm sure George yelled at me for gasping. Gasping is not allowed in the truck. It's one of "the rules."
So Max, about the video, George says he'll take care of you and that I'm a dork.
It's nice to be loved.
Here's a GoPro non-fail from George you may remember: 
[youtube qY1LlwJxiFU nolink]