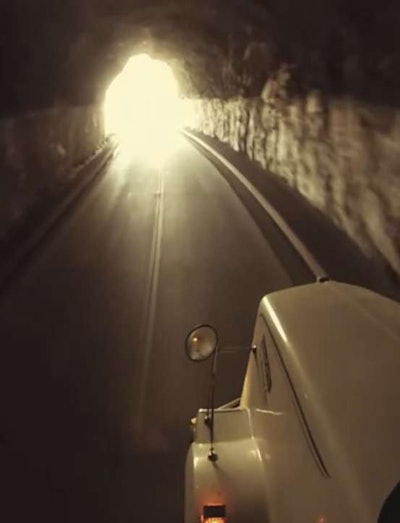 In some, anyway (I can hear you chiming in with counterexamples, but bear with me).
Cheyenne, Wyo.-based Don Christner wrote in with this note about a trip he took with his son, Caleb, recently, that served as a bit of creative inspiration for the 12-year-old.
After Don secured appropriate rider permissions for his son, Caleb "brought a GoPro Hero3 cam on our trip," Christner wrote. "Stopping at the entrance to The Wind River Canyon in Wyoming he attached the cam to various locations on the outside of the Kenworth and I drove while he operated the cam by remote. After the videos were done he put them together on a laptop as we went down the road. Then he posted them to Youtube. They turned out pretty good. It was a great time for us! I'm very proud of him!"
Who else is riding along with a GoPro?
Enjoy the vids below.
[youtube 9u7tBLyxBtg nolink]
[youtube WDHlNtOnB6g nolink]