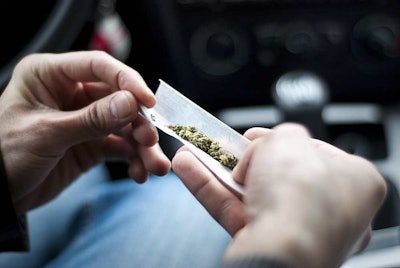 The American Trucking Associations Monday pointedly took aim at a recently released study from the Universidade Estudual de Londrina in Brazil — which suggested that drug and alcohol use among truck drivers worldwide is not uncommon — by calling its findings "inaccurate," adding that reports form U.S. media outlets about the study are "sensationalized."
The study, which presents severely varying degrees of drug and alcohol use by truck drivers from country to country, says that about 30 percent of drivers worldwide admitted to using amphetamines, 20 percent to marijuana and 3 percent to cocaine.
ATA said in its rebuttal that the study's "findings were based on self-reporting and limited biological testing of drivers from Latin America, Australia and (allegedly) the United States. The results stand in stark contrast to the ongoing data collected by U.S. authorities based on biological testing" of U.S. truck drivers.
Bill Graves, president and CEO of ATA, said the Federal Motor Carrier Safety Administration's data from 2011 showed drug use rates of truck drivers in the U.S. to be lower than 1 percent (0.9 percent), and data from 2008 showed alcohol violation rate to be even lower than that, 0.19 percent, he said.
ATA Chairman Phil Byrd, president of Bulldog Hiway Express, said the media outlets that published the story did not check it for accuracy and said the study is "disrespectful" to truck drivers.
"I can think of nothing more disrespectful than being tarred as a drug user or drunk driver based on inaccurate reporting and a specious study," Byrd said. "The outlets that ran with this story, and did not try to verify its accuracy with U.S. data, owe the millions of safe, dedicated drivers that deliver America's most essential goods every day a sincere apology."