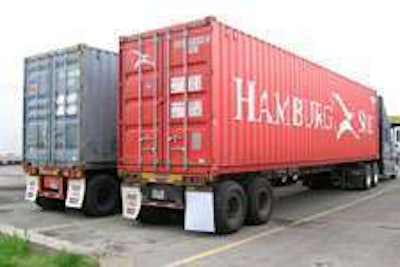 The Federal Motor Carrier Safety Administration and Intermodal Association of North America will demonstrate its paperless Driver Vehicle Examination Report Notification Service Nov. 18 at the Intermodal Expo next week in Houston, Texas.
The technology provides intermodal equipment providers and motor carriers with paperless DVER access, retrieval and storage. The association collaborated with agency officials on the program, which it expects to modernize the process of obtaining IEP provider reports.
The new DVER service will notify IEPs and carriers when a DVER has been issued. It also provides a paper copy of the IEP provider report, which concerns intermodal chassis violations, and emails a IEP report copies to the carrier and the IEP. A dedicated web portal manages and stores the reports.
More information is available at www.intermodal.org