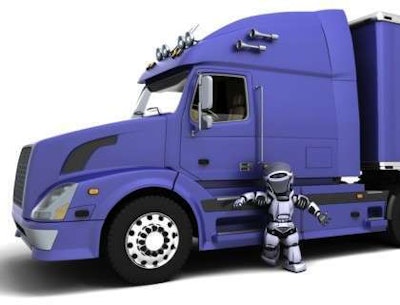 How close are self-driving (autonomous) vehicles?
They could be available to motorists in 10-20 years, according Rep. Tom Petri (D-Wis.), chairman of the House's Highways and Transit Subcommittee, which heard testimony Nov. 19 on autonomous vehicles and what Congress should do to prepare.
Michael Robinson, vice president of GM's sustainability and global regulatory affairs, said based on that 10-20 year timeline, Congress should begin fostering an environment for driverless vehicles to be developed and implemented in the U.S. rather than other countries.
He said lawmakers should begin preparing by addressing operating requirements, guidelines and standards.
Petri said autonomous vehicles could improve safety, reduce congestion and allow more efficient use of the country's infrastructure.
National Highway Traffic Safety Administration Administrator David Strickland said when envisioning autonomous vehicles, people usually think of a car drives its passengers to a destination based on a simple command.
That type of system, however, is "a significant distance into the future," said Robinson.
Strickland even touched on commercial vehicles, even though the hearing concentrated almost exclusively on passenger vehicles, mentioning them in summarizing efforts by his agency to improve crashworthiness.
Strickland said the Federal Highway Administration has been looking at ways to platoon commercial vehicles through Cooperative Adaptive Cruise Control, which allows a vehicle to detect the speed of a vehicle in front of it and adjust speed accordingly. This type of technology, Strickland said, will "allow significant reductions in the headway between connected-automated vehicles with improved safety at highway speeds, greater use of existing lane capacity and improvements in fuel economy."