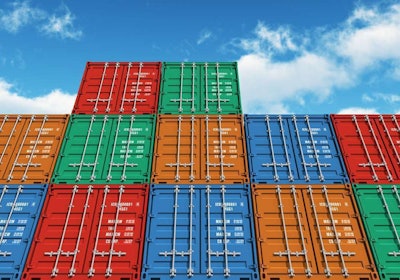 After Dec. 31, the South Carolina Port Authority only will admit trucks registered in its Clean Truck Certification Program.
The SCPA began registration Nov. 1 for the program that will prohibit trucks with pre-1994 engines next year. Trucks entering the authority's container terminals, including the S.C. Inland Port Terminal, must be certified via the program website or been granted a hardship registration by Jan. 1. Additionally, the SPCA will conduct terminal spot checks to confirm engine year.
The SCPA is offering a limited number of hardship registrations on a first come, first serve basis for trucks that have entered its terminals at least 52 times in the previous 52 weeks. These hardship registrations will expire June 30.
After Dec. 31, port officials will allow one entrance to any truck not certified or lacking a hardship registration. They will tell truckers of the program before directing them to driver's assistance.
Last month, the SCPA had offered a $5,000 incentive plus scrap value to truckers who upgraded engines and over the past two years, has helped replace 84 trucks.
The program resulted from the authority's 2010 settlement with the South Carolina Coastal Conservation League. In exchange for proceeding with a new container terminal and a port access road, the authority agreed to monitor and reduce emissions. The Charleston Motor Carriers Association has supported the program.
Find registration information via this link.

Drivers needing assistance may also call 843-577-8175.