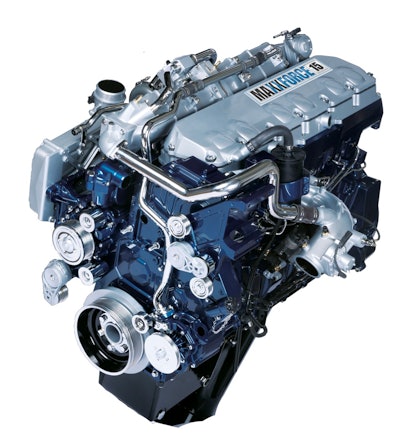 Shedding pre-existing warranty adjustments is practically Navistar's final hurdle to jump as it seeks a return to profitability.
Navistar announced Friday, Dec. 20, it had slashed its quarterly losses in the fourth quarter but still reported a net loss of $154 million. The quarterly numbers compared favorably to a fourth quarter 2012 net loss of $2.8 billion and helped trim the company's net loss for fiscal year 2013 to $898 million versus a net loss of $3 billion for fiscal year 2012.
In the company's earnings call Friday, Navistar Chief Executive Troy Clarke noted the company's Q4 loss was primarily due to unanticipated pre-existing warranty adjustments for its EGR-only engines, something that has been a drag on the company's profitability all year.
Navistar's CFO, Walter Borst, said the company could have seen a net gain of $5 million in the quarter had it not been for the warranty hits and asset impairment charges.
Navistar is at the half-way mark of its maximum warranty exposure, however, Borst said, as most of the company's 2010 EGR-only engines are in the extended warranty period. They should be completely cycled out by the end of 2015, he said.
Moreover, Navistar points to 2015 as the year it will return to profitability.
In its earnings call, Navistar said Class 6-8 orders rose 12 percent in the fourth quarter over the third quarter and were up 34 percent from the same quarter in 2012. Its Class 8 market share — in terms of retail — hit its highest point of the year, 16 percent.
2014, Clark said, "will be a better year for Navistar" than this year.