Today we take a look at the dog, cat and duck who placed ninth in their categories.
Dog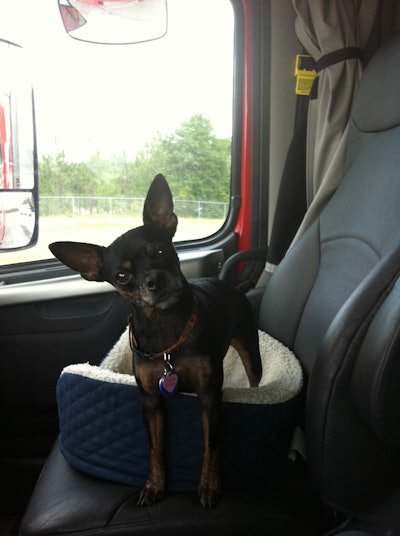 During stops, Chloe looks for people and trucks she knows.
"All of my friends and some of our shippers and receivers know her. When we stop she is always looking for people/trucks that she knows. Even people that aren't usually "animal" people love her. She doesn't give them a choice! She recognizes my friends' trucks and every time we stop will look for anyone she knows!"
Crystal Bosh | Company driver, Everglades Express
Cat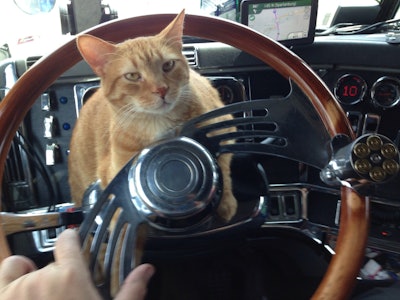 Owner Amy Williams says everyone loves her tabby, Mike.
"People stop to pet him. He greets all the customers we visit. Motorist point at him and tell us how cute he is along with toll-booth attendants. He loves to ride with us all over along with our other two cats.  He makes life bearable on the road as our constant entertainment."
Amy Williams | Owner-operator, Panther
Other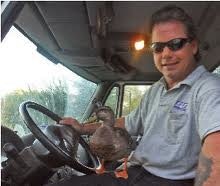 Frank, a mallard duck, rides along with his company driver owner, Joe Mansheim.
"Frank has been with me for five years. People call me "the duck guy." I think if everyone had a duck in their truck, the world would be a better place!"
Joe Mansheim | Company driver, Elite Transportation