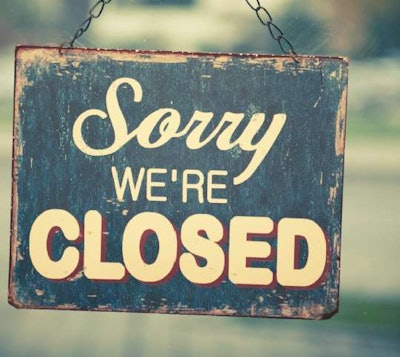 The Federal Motor Carrier Safety Administration declared two Walterboro, S.C.-based trucking companies — CER Trucking, Inc., and Edward Risher Trucking — as well as the latter's owner-driver, Clarence Edward Risher Jr., to be imminent hazards to public safety. Shutdown orders were issued between Dec. 10 and 20. All three entities were ordered to "immediately cease interstate commercial operations."
The two small trucking companies run refrigerated foods and general freight primarily in the Southeast, FMCSA said, and the agency's investigation of the operations stemmed from a November 27 crash. Clarence Edward Risher Jr., running as a driver for his father's CER Trucking fleet, lost control of his truck on Virginia State Route 5 in Henrico County, crossing the center line and colliding with a passenger vehicle, whose driver passed away. Risher Jr.'s CDL had been under a suspension since 2010, and later revoked, for "numerous violations of state and federal safety regulations," FMCSA said.
Virginia State Police investigating the crash charged Risher Jr. with driving without a driver's license, reckless driving, operating a commercial motor vehicle while disqualified, possession of alcohol and other violations.
FMCSA's subsequent, separate investigation into CER Trucking revealed "the company failed to ensure that its drivers were qualified to operate commercial motor vehicles." Another CER Trucking driver had been convicted of marijuana possession while on duty, thereby invalidating his CDL, and a third driver was not medically qualified.
Other violations, likewise, were found.
Download copies of the shutdown orders via this link for CER Trucking and this link for Edward Risher Trucking Inc.