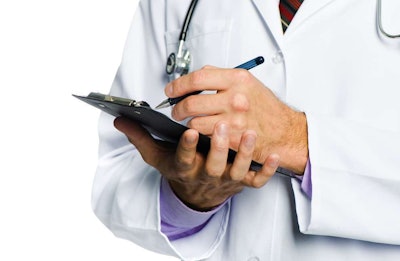 Drivers must continue to carry paper copies of their medical examiner's certificate until Jan. 30, 2015, the Federal Motor Carrier Safety Administration announced Jan. 10.
Per a 2008 rule, carrying paper copies of medical cards was set to be phased out at the end of this month in lieu of combining CDLs and medical certificates.
However, due to some states not being able to fully comply, the agency said it is announcing the extension to "protect commercial drivers from being cited for violations" in states where the new system is not set up.
Drivers, however, still must comply with the rule's requirement that they self-report their operating status and provide medical certification to their states by Jan. 30, 2014.
All states are handling the driver self-certifying differently, however, so drivers are urged to check with their state's DMV to check for the proper procedure.
The American Association of Motor Vehicle Administrators' state-by-state guide is available by clicking here, but as reported by Overdrive earlier this week, that information could be outdated due to states changing their procedures later than the date the guide was put together, said Ed Pembles, driver services manager with the Idaho Department of Transportation. So, Pembles said, it's best for drivers to check with their CDL-issuing state.
Drivers who do not comply by the Jan. 30 deadline could lose their CDL privileges.