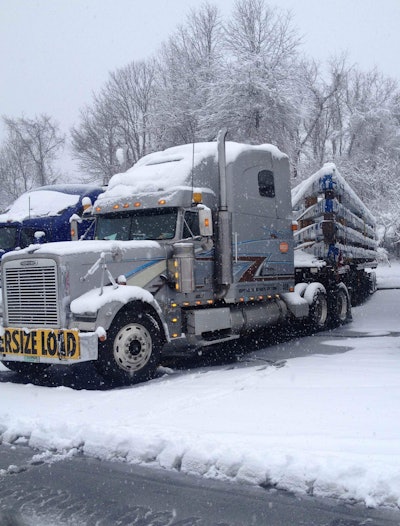 The extreme cold temperatures in the Midwest and East in recent weeks have taken a toll on uptime and operations, as you may well have experienced, and a report from a TV station in Moline, Ill. — 20 miles from the Iowa 80 Truckstop — has detailed a report of truck owners and operators stuck at the World's Largest Truckstop due to the weather and waiting on truck repairs.
The cold has caused more trucks to be forced into bays than normally would have been, said Iowa 80's General Manager Mike Hutchison, and trucks are lining up at the truck stop's service bays waiting on work to be done.
One driver, David Hill, says in the video the downtime has cost him $1,400 — and that doesn't include the $900 he has to spend to get his truck fixed. He also has lost home time due to the weather-related downtime.
OD readers submitted photos of their snow-covered trucks or trucks they saw during the "polar vortex" earlier this month. Click here to see them.