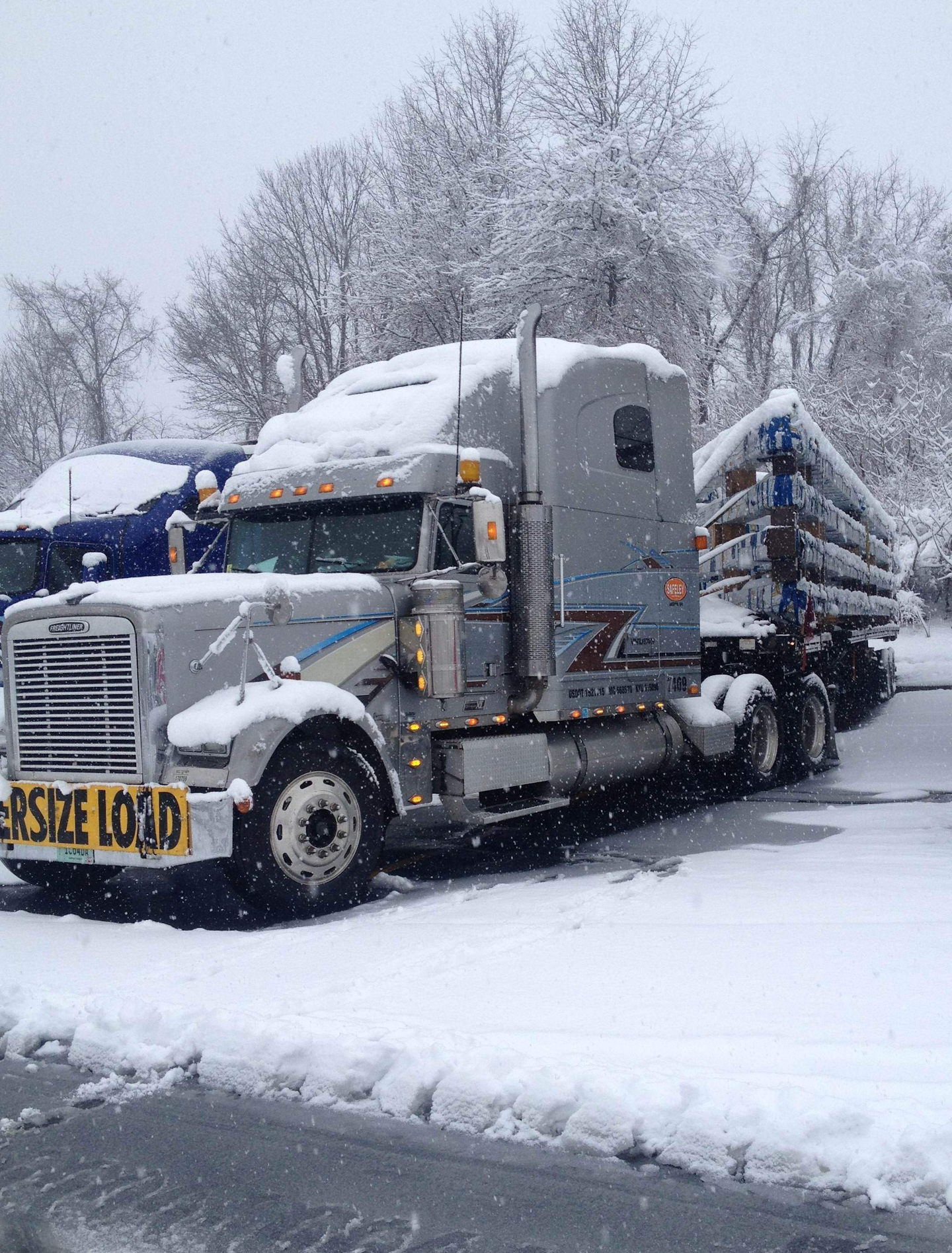 Over the weekend on Saturday, Jan. 4, Dorrie Stanley of Safely Contracting sent in this beautiful view following a "cozy layover" Friday night at a truck stop. The following day, as the so-called "Polar Vortex" effect brought a frigid air mass down across the continental United States' midsection, sending temps well down into negative territory, other drivers chimed in. Stay warm out there, all!
Following find a few views from various spots around the country. To send in your own photo, use the upload form here. 
Roads were "just terrible" in Michigan, said Derek Duane, writing on Overdrive's Facebook page, and in Central Wisconsin as of midday temps were still tracking at -19, according to Jason Degodt. Wes Wunderlich sat in Kansas, where cold gelled his fuel overnight — "treated the fuel, but still gelled in Kansas," he wrote.
T.C. Schwolman had it perhaps the worst. "-30 right now," he wrote from Canada. "It dipped down to -46 last night," with a -60 wind chill. Welcome to Manitoba."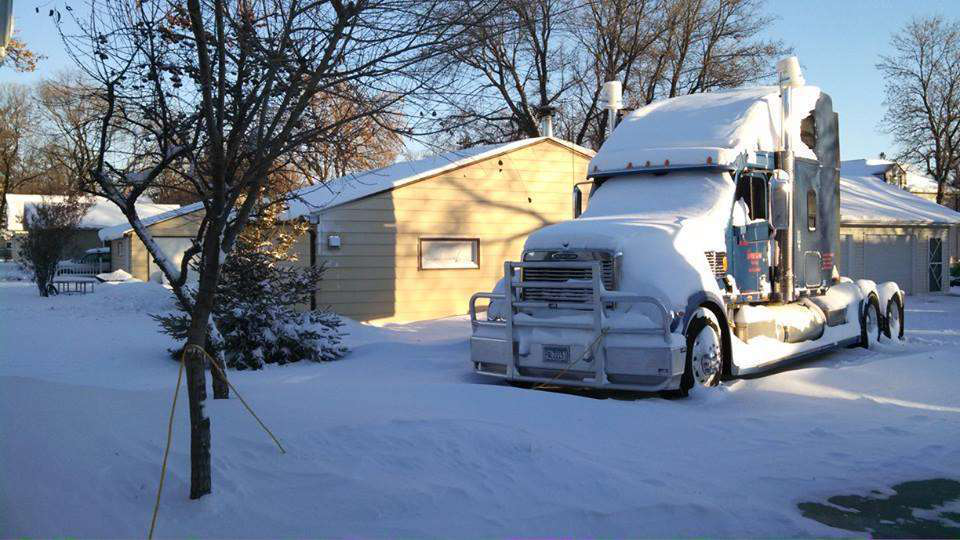 Reader Dan Hible and company have been "just putting up with a slight cold front" at home in Northwestern Minnesota. It was "-26 this morning," he says.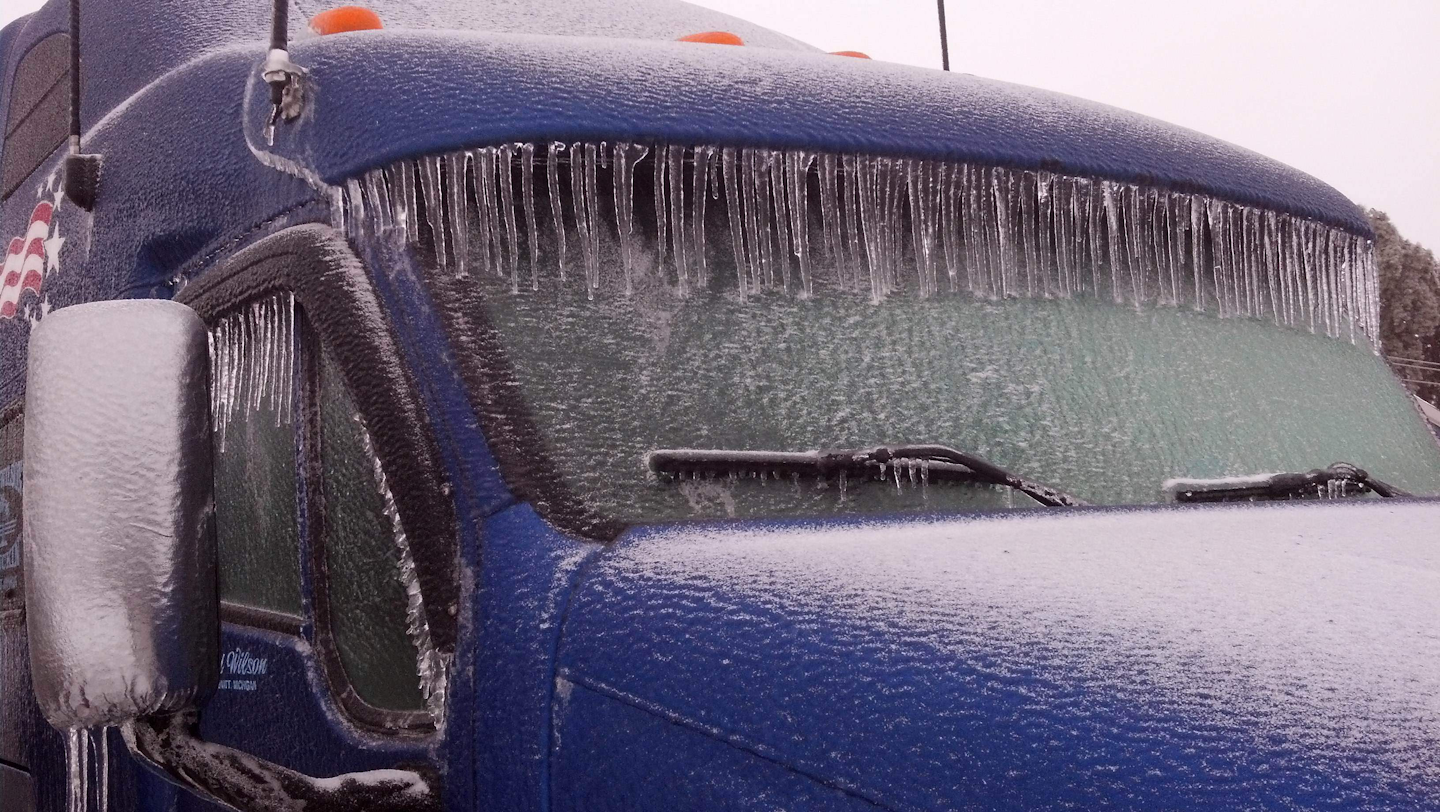 Rod Wilson sent in this icy shot from Michigan: "good day to stay home."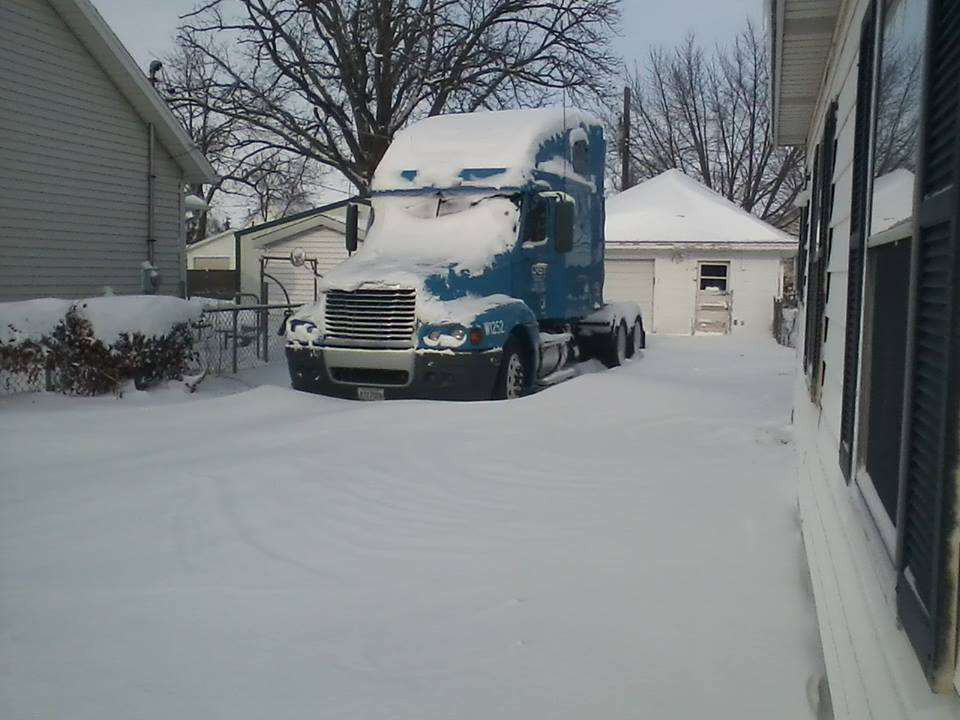 "Yep, staying home another day!" wrote Toby Heaton when he sent in this picture early in the morning from Mattoon, Ill. "Temp is -11."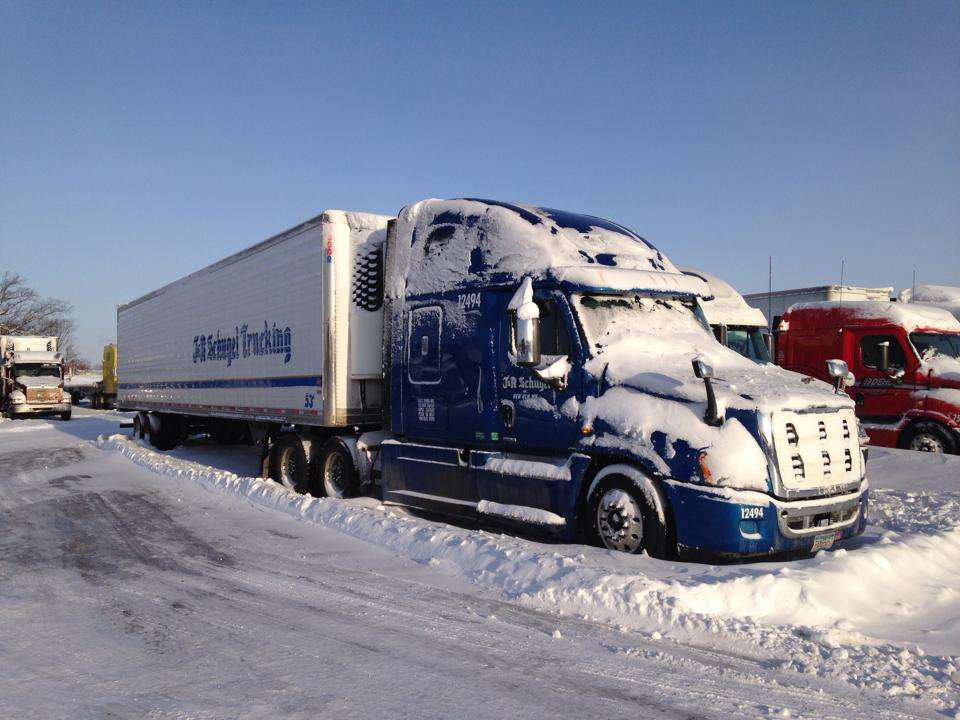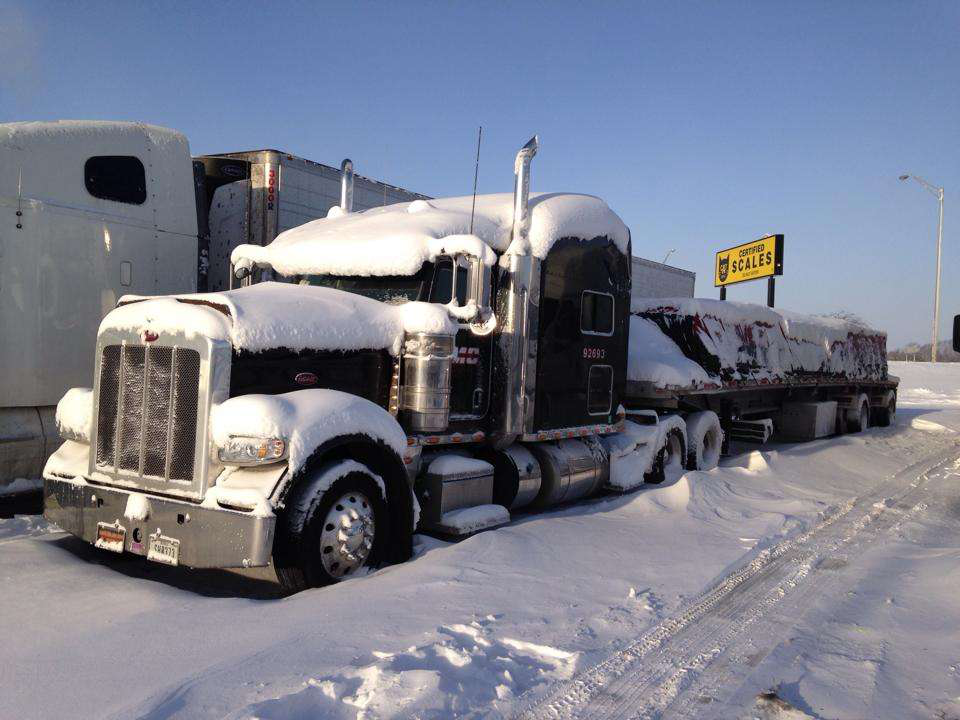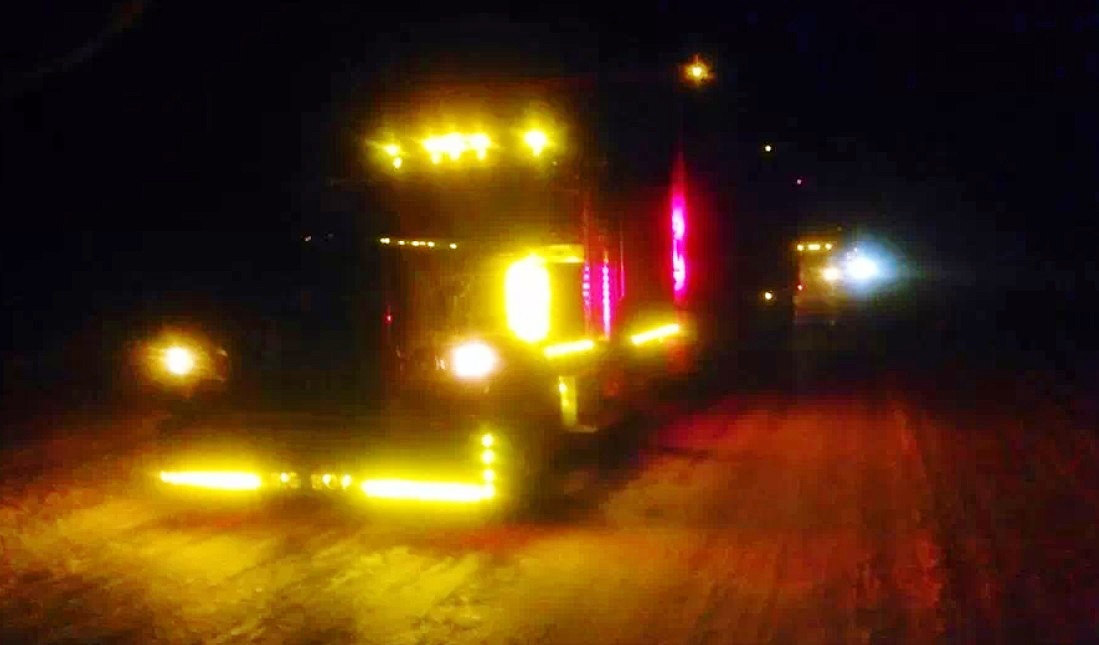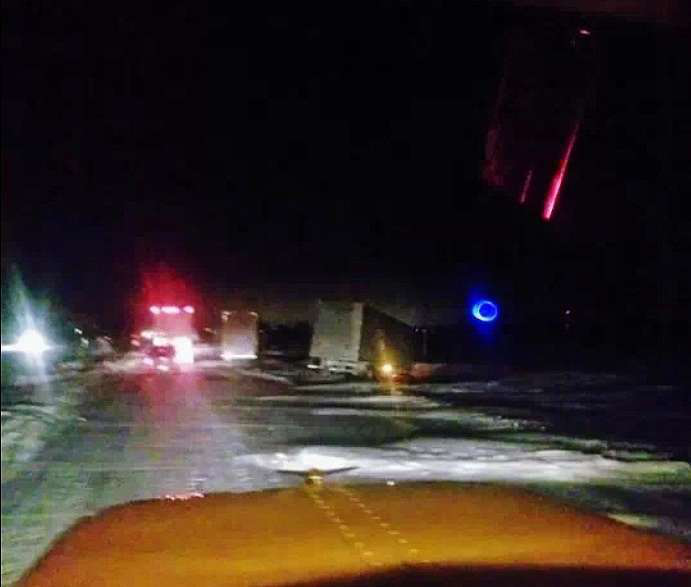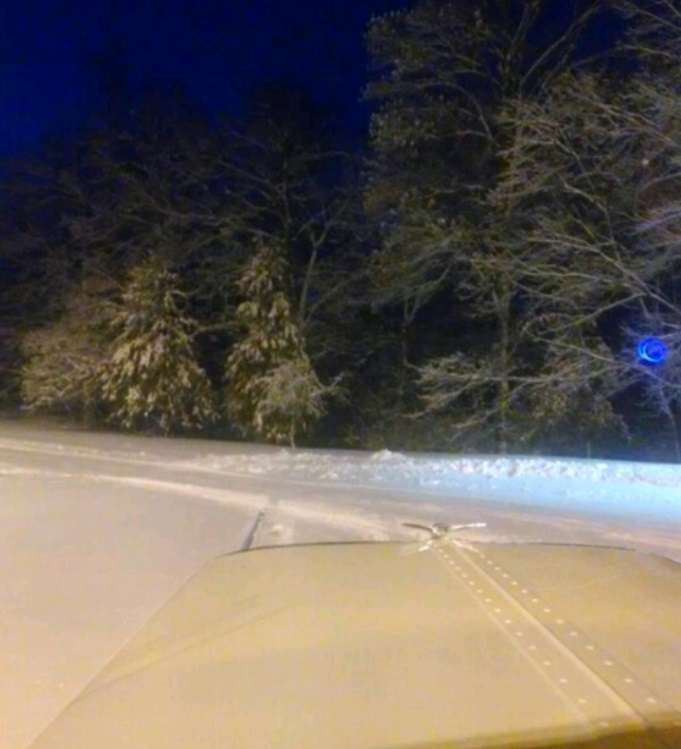 This last of the three preceding shots, which all came from the phone camera of driver Jeff Sirvas, was taken as the driver finally reached a rest area on an interstate near Effingham, Ill., as the road was closed.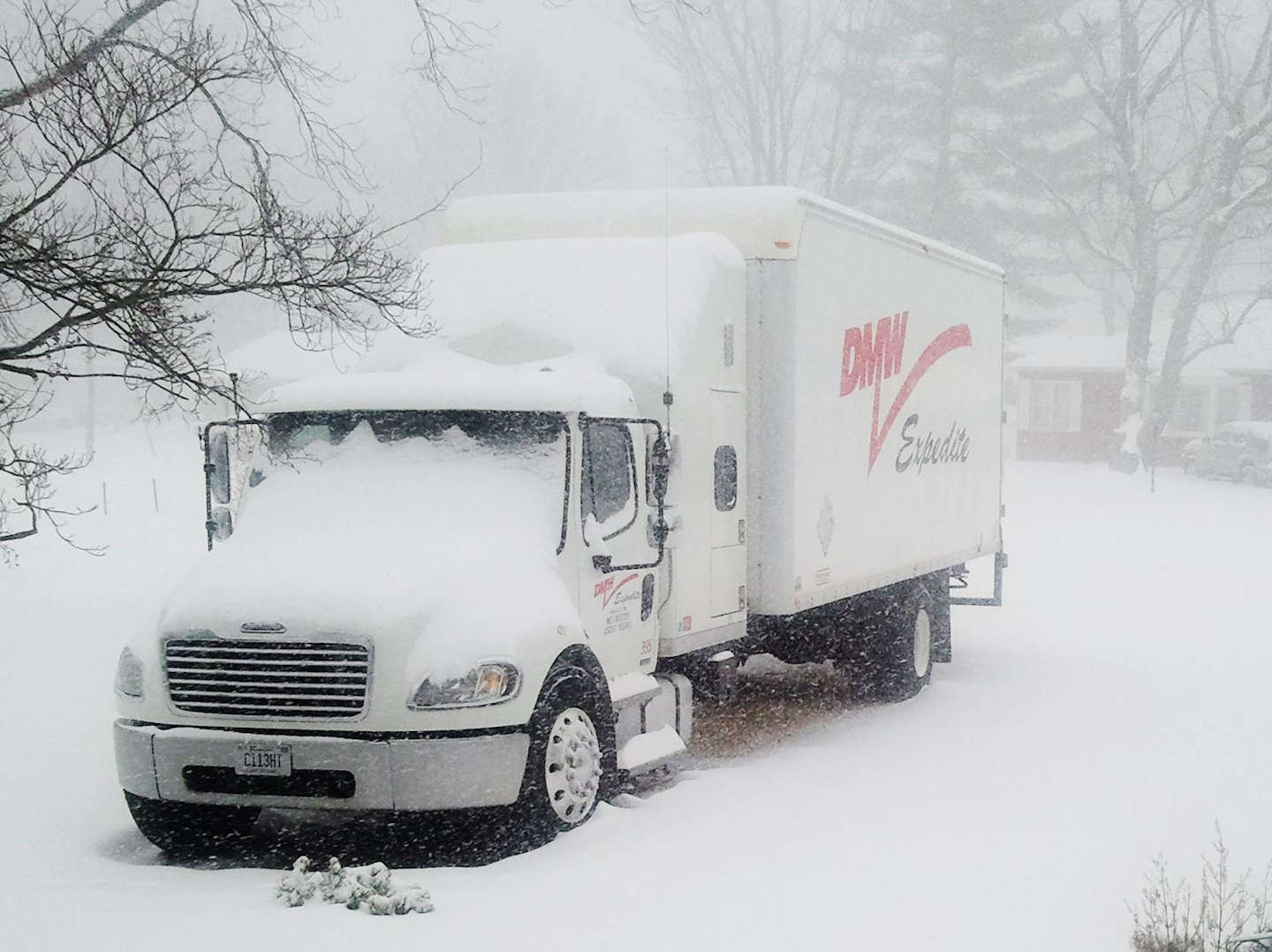 Don Lanier's Freightliner Business Class M2 expediter parked through the weather — "just outside St. Louis."