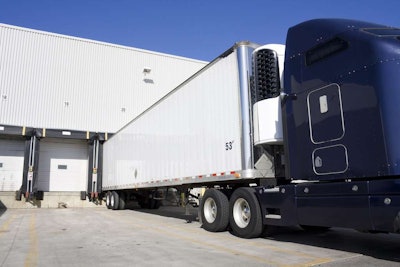 The U.S. Food and Drug Administration published Feb. 5 a Notice of Proposed Rulemaking that will require some food haulers to take extra measures when transporting food with the greatest risk for contamination.
The proposed rules would establish new criteria to ensure sanitary transportation practices, including new standards for refrigeration, cleaning of vehicles between loads and protecting food during transportation.
Shippers would be required to inspect trucks for cleanliness before loading food that is not completely enclosed in a container, like fresh produce in vented boxes.
The regulations would not affect carriers with less than $500,000 in annual sales or those that transport fully packaged shelf-stable foods. Also, those hauling live animals meant for human consumption and raw agricultural commodities transported by farm operations and food destined for another country would not fall under the purview of the new rules.
The proposal would implement the final major rule of the FDA Food Safety Modernization Act. The act is intended to implement measures to reduce human or animal illness or injury during transportation.
FDA representatives will hold public meetings on the plan on Feb. 27 in Chicago, March 13 in Anaheim, Calif. and March 20 in College Park, Md.
The agency is accepting feedback on the plan through May 31. Comments must be identified by Docket No. FDA-2013-N-0013 and may be submitted one of the following ways:
Federal eRulemaking Portal: at http://www.regulations.gov
Fax to 301-827-6870.
Mail to the Division of Dockets Management, (HFA-305), Food and Drug Administration, 5630 Fishers Lane, Room 1061, Rockville, MD 20852.
More information is available at: https://federalregister.gov/a/2014-02188