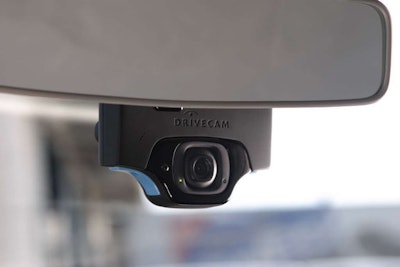 California's attorney general has concluded carriers contracting companies that provide continuous video of drivers may use this data for disciplinary purposes.
Trucking executives have not violated state code if they take action against an employee based on film provided by these third-party companies. A carrier can contract a third-party business to film and inspect video for the "for sole benefit of the driver's employer," Kamala Harris stated.
Companies record with front-facing and/or driver-facing video cameras in a continuous loop until a trigger event, such as a driver braking hard or swerving. State code allows the recorder to "store no more than 30 seconds before and after a triggering event." If the video is used for training or disciplinary purposes, the recording is available to the driver or the driver's bargaining representative.
Harris issued the Feb. 13 opinion upon request from Sen. Jerry Hill. The Democrat caucus chairman had asked if discipline of drivers based on contracted third-party's video would considered a misdemeanor under a 1929 state statute prohibiting blacklisting.
This California law prohibits fingerprinting or photographing employees and job applicants for the purpose of interfering with future employment. The statute fell out of use after the National Labor Relations Act was enacted in 1935, aimed at protecting workplace rights.
Harris' opinion noted recent changes in state and federal law regarding the recorders.
Last spring, the Federal Motor Carrier Safety Administration granted a two-year extension of an exemption allowing these recorders to be attached to truck windshields.
The exemption had been requested by Lytx, formerly DriveCam, a leading provider driver safety and compliance systems.
In 2012, California lawmakers amended state code to allow attachments to windshields or rear mirrors. The exemption allows a "video event recorder with the capability of monitoring driver performance to improve driver safety."
Click here to see more information on California law regarding recorders and data from California's Department of Motor Vehicles.