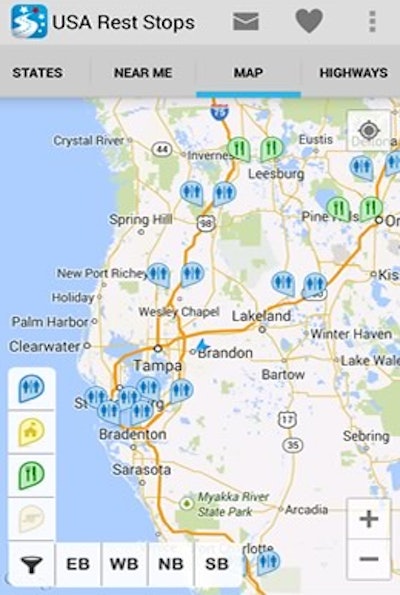 The rest stop locator app lists rest stop locations for states and interstates and offers a map view. The
app shows the number of truck spaces at the rest stop and can send notifications when in range
of a rest area or favorite rest area. It also can link to navigation apps to give directions.